The weed killers for flower beds are great to keep them healthy, keeping your bright and poppy flower beds weed-free can be really troublesome. Weeds grow quickly and can ruin your entire garden in one season, depriving your healthy plants of the essential water and nutrients. 
However, to let your flower beds grow with no hassle, you can invest in weed killers. Browse through some of our top picks and select the one which will save your garden from the wrath of weeds! However, we recommend you to go with organic weed killers that are not only efficient but also non-toxic and safe.
Top Weed Killers for Flower Beds
Doctor Kirchner Natural Weed Killer 
Made with natural ingredients like ocean saltwater, food-grade vinegar, and soap, Doctor Kirchner Natural Weed Killer is used for the effective killing of weeds. With no harmful chemicals like glyphosate, this helps you see results in hours. It is simple to use and save around your pets and kids. With a very long shelf life, this one is one of the best weed killers to invest in. 
Green Gobbler Weed & Grass Killer 
Green Gobbler Weed & Grass Killer is a super-efficient weed killer that carries full desiccation in less than 24 hours. It is perfect for usage on flower beds and ready to use right out of the container. It is certified as an organic weed killer and contains no toxic chemicals. The formula is very strong and distilled from corn grain. 
Compare-N-Save Weed Killer 
Compare-N-Save Weed Killer kills over 175 types of weeds and provides guaranteed results in one application only. This ready-to-use spray provides visible results in a matter of a few days. It is perfect for usage around flower beds, trees, and shrubs. You can spray it along your fences and keep your property tamed. 
Preen Extended Control Weed Killer 
With a very effective formula, Preen Extended Control Weed Killer ensures the weeds stay away from your garden for at least six months with one application. The flip-top applicator makes the operation really easy. It removes existing weeds efficiently. 
Things you Should Consider While Buying a Weed Killer
Selectivity
Weed killers which are selective are only meant for certain types of weeds and shrubs. They are not powerful but are safe for usage in lawns. On the other hand, non-selective weed killers destroy all the plants you spray them on and are very efficient. 
Emergence
Pre-emergent weed killers prevent weeds from growing and post-emergent weed killers are effective for killing the weeds which are already there in the garden. 
Contact or Systemic 
Systemic weed killers go inside the root and damage the plant internally. Contact herbicides work on the surface and show quick results with a quicker regrowth. 
Conclusion 
Weed killers are very efficient in sustaining your lawns and gardens. Our top picks of weed killers will help you in easy maintenance. For buying options, head over to Bestviewsreviews.com. We review and recommend only the best products based on their popularity, quality, performance, and durability.
Stay up to date
Want to be the first one to know about the latest product reviews, subscribe now.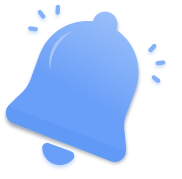 ---