A weed eater is a gardening tool that is immensely helpful while removing weeds from your gardens and lawns. Although, the majority of the people are familiar with weeds, let us quickly brush through the basics.
What are Weeds?
Weeds are unwanted growth of small or large plants that hampers the other plants in your garden by taking away their nutrition. They compete with them for water, light and nutrition. Weed eaters are of many types, opening a wide selection of variants for you to choose as per your requirements. This blog specifically focuses on why we need a weed eater for our lawns and its several advantages. This blog subtly explains why weed eaters are better in comparison to some of the other common gardening tools.
Advantages of Owning a Weed Eater for your Lawn
Efficiently Remove Weeds
Convenient and Lightweight
Regardless of the type of weed eater you are using, they are usually lightweight and easy to use. Although gas-powered weed eaters and Husqvarna Gas String Trimmer are heavier than its electric counterparts, they still are much lighter than a lawnmower. If you take about convenience they are easy to carry around and convenient to store.
Flexible
You can use weed eaters anywhere on your front yard, backyard, around the trees, and the corners to which a lawnmower cannot easily reach. This makes them quite flexible and comfortable.
Ease to use
Weed eaters come with minimal controls, be it the gas-powered or the electric. For the electric ones, just plugin and switch it to 'On' mode to start cleaning. For gas-powered ones, there is usually one button to power it up and maybe another to control the speed. This makes it easy to use. Now, the majority of the other tools can do that. If you are a beginner and looking for a good weed eater, then the battery-operated Powershare 13" Cordless String Trimmer and Edger by Worx is the best. They are efficient, ergonomic and affordable.
Environment-friendly
Electric weed eaters are environment-friendly as they do not emit any fumes or smoke. This makes them ideal for use. Unfortunately, gas-powered ones do not follow this principle and emit fumes due to oil and gas. However, the level of emission is less as compared to other gas-powered outdoor tools like snow blowers or leaf blowers.
Efficient
Weed eaters are efficient to use as compared to a lawnmower or snowblower. Since they are lightweight and can be moved around easily, it makes the job of removing weeds easy and efficient. Weed eaters are often classified based on 4- Stroke and 2 Stroke weed eater. A 2 stroke weed eater focuses on combustion and compression that happens simultaneously in the machine. A 4-stroke weed eater completes the entire process in 4 main steps-intake, compression, power and exhaust. Moreover, they are quieter in their functions.
Low Maintenance
Weed eaters are low maintenance machines that require little effort to keep them working. Since they have smaller parts, they do not require frequent replacement or care either. This adds to the cost-saving factor.
Now that you know the advantages, many people tend to argue that a lawnmower or lawn trimmer might be better than a weed eater. The section below will compare various gardening and outdoor tools with a weed eater. Although in some aspects they may be better, a weed eater is best at what it does.
Weed Eater Vs. Lawn Edger
As we already know, a weed eater consists of a nylon string that can remove weeds from your garden thoroughly. Although, they are found in electric or gas powered versions often. But a lawn edger can not remove the weeds for you and are good to just tidy up unruly grasses in your lawn and turf. They can usually cut them in a uniform shape giving your lawn a neat look. They are also used for cleaning the sidewalks of your house or driveway.
Weed Eater Vs. Trimmer
A trimmer displays a blade instead of a monofilament string like that of a The major difference between a weed eater. The trimmer like DEWALT lawn trimmer is used to trim shrubs and grass next to the hard surfaces like concrete. They have sharp vertical blades to trim the growth. These blades are positioned to cut the grass very close to the surface resulting in a clean look.
Weed Eater Vs. Lawn Mower
A lawnmower is specifically designed to cut the grass at a uniform level. With them, the possibility of cutting more than required is less. However, with weed eaters, a slightly wrong angle can cut or ruin your lawn. That is why it is always advised to understand your requirement before purchasing.
Weed Eater Vs. Brush Cutter
A brush cutter is a souped-up form of the weed eater and comes with the facility of uni blade or many blades. They are good to cut taller shrubs and plants but is unsuitable for dense growth. A weed eater on the other hand with its nylon strings can clean-cut dense growth of shrubs and weeds with ease.
Weed Eater and Blower Combo
A blower is a machine that can be used to blow and sort leaves or snow as per the motor capacity. However, it can be used as an attachment with a weed eater. A blower cannot help with any cutting, but once you trim the weeds it can be used to blow them aside.
The Verdict
Each machine that we have mentioned above has their own functions to perform but what sets a weed eater apart is the presence of the nylon string that cleanly cuts the weed from their roots. It's ergonomic nature, efficiency, and convenience make them one of the most popular outdoor gardening tools. It is advisable that you read through the blog that tells you about the best weed eater brands to invest your money for more clarity and understanding. "For more buying options, head over to Bestviewsreviews.com. They review & recommend some of the best products based on their quality, performance, and durability to simplify your buying process. So don't forget to take a look, before you get hooked. Happy shopping to you!
Stay up to date
Want to be the first one to know about the latest product reviews, subscribe now.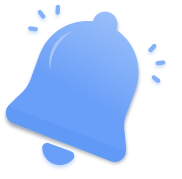 ---