Cleaning a coffee maker is not a simple job. It is difficult to cleanse the machine because of its various parts. Buildup over a long period can attract the growth of mold and yeast. This calls for a quick cleaning round; otherwise, the aroma and flavors while preparing a fresh cup would be muted. 
There are many types of coffee makers, so it's best to know as much as possible about them before you clean. We also have a dedicated blog underlining the types of coffee makers that you can browse through for clarity.
Why do You Need to Clean Your Coffee Maker Regularly? 
Cleaning a coffee maker regularly with warm water will help you save time and increase your machine's durability. You can also clean a coffee maker without using vinegar. You can read all about it in our blog. The grinds and oil left behind after preparing the coffee may cause residue, stains, and bacteria. Mentioned below are the steps you should follow while cleaning your appliance.
It is necessary to remove all deposits. Rinse the filter or carafe thoroughly to remove all remaining coffee grounds
Fill the water chamber to its full capacity
Run a half brew cycle and allow your appliance to sit for an hour
Complete the remaining half cycle and throw the water. Repeat if required
Wipe the surface and clean the remaining parts with warm and soapy water
Ways to Clean a Coffee Maker
Baking Soda
Using baking soda to clean appliances helps in eliminating the odors. Adding a quarter cup of baking soda to the container and running it through a full cycle works like magic. Ensure that you use warm water as it dissolves the clumps clogging the machine. 
Apple Cider Vinegar
You've to fill your coffee maker with two parts of water and one part of apple cider vinegar. Run the machine through a full cycle and pause it in the middle to descale it. Rinse it after this process is complete and run the cycle again with normal water.
Rinse again after the completion of this cycle and let your appliance air dry. Descaling a single-serve coffee maker that has a heavy buildup requires vinegar. Read more about single-serve coffee machines in our blog for clarity.
Bleach
While bleach isn't the safest method, you can dilute 3 tbsp. of it in water and run the mixture through the filter. Subsequently, you'll have to pour water, run a drip cycle and rinse it properly. This method is effective with stubborn stains and nasty odors. 
How Often Should you Clean Your Coffee Maker?
If you use your coffee maker frequently, it should be cleaned once a month. Water stains and germs can gather in the brewing components, while coffee grounds leave residue in the brew basket. You should also rinse the water reservoir and coffee pot daily and dry them before using them again.
Conclusion 
The methods above will provide you with a thorough process of cleaning a coffee maker. It is believed that freshly ground coffee beans are easy to clean than store-bought ones. This is because freshly ground beans contain no preservatives and stick less to the walls of the coffee maker container. Regular maintenance will extend the life of your coffee maker and ensure that it is as durable as possible.
The instant kick of energy a cup of coffee can provide is unmatched. BestViewsReviews recommends hundreds of leading coffee makers based on their quality, performance, and durability to simplify your buying process. You can browse through before deciding to invest.
Stay up to date
Want to be the first one to know about the latest product reviews, subscribe now.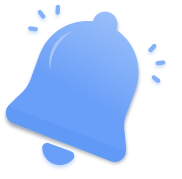 ---