A Grill Press is an essential kitchen appliance that contains a heat plate with a handle. It is pressed on top of the food that is laid on a grill. It ensures even cooking on both sides with a nice golden crust, elevating the taste and flavor. The mechanism of this device is to press the food on the heating surface to make it cook faster. Once you press the food with a seasoned grill press, the juices inside the foods flow, adding a distinct flavor to the dish.
The use of a gas grill or a charcoal grill in the kitchen to produce woody & smoky flavor hasn't gone out of fashion. This equipment makes it possible to taste all the hidden flavors in food. This blog gives an informative brief on Grill Press. Take a quick look.
Do You Need a Grill Press?
It completely depends on your needs. A Grill Press helps in uniform cooking, searing, grilling of foods like fillets, steaks, burgers, etc. Many times when you are trying to grill meat, flipping them becomes messy.
You can see shreds of meat sticking to the surface of the grill making cleaning difficult. Having a grill press in such situations makes your task easy and convenient. You can easily grill and sear the food without losing any flavor or pieces. The HIC Harold Import Co. 43202 is known for its high quality and durability. It has a cast-iron build and distributes even heat.
How to Pick the Best Grill Press?
Construction
Check the build quality and construction of your selected model. The grill press should be made of sturdy, food-grade material. It should be safe to use and should feature a non-stick coating. You also need to consider the durability of the handle. Make sure you buy the gill press that gives long-lasting usage.
The Bellemain Press is made of food-grade and 100% heavy-duty cast iron material. It has a wooden handle to apply 3 lbs of pressure.  
Thickness and Size of The Interior
It's important to choose the right size and thickness. The standard size available in the market is 4" in diameter, but you can also go with a larger size. Large models will let you make bigger patties and hamburgers.
Ease of Cleaning
The cleaning of the grill press can take considerable time if your selected model has a complex design. The market has models that can be dismantled into separate parts for thorough cleaning. You can also look for a grill press that is dishwasher safe. The Cuisinart CGPR-221 is easy to clean and weighs around 2.25 pounds.
Warranty
Look for products that come with a longer warranty period. Press grills with a good warranty are more reliable and trustworthy than other models with no manufacturer warranty.
How to Use a Grill Press?
Using this kitchen essential is easy. To use this machine, follow the steps given below.
Simply pre-heat it by placing it on top of a cooktop or fire. Make sure to season it before use to impart the right kind of flavor. They often follow a similar seasoning technique like a Griddle.
Once the device is hot, place the plate on top of your food and press it down gently for a few seconds to allow uniform cooking.
Another variant is the 'Panini Press' that contains two plates structured on top and bottom of the panini space to cook it uniformly.
How to Clean The Grill Press?
Cleaning is an essential task after you are done with your cooking. To help you clean your grill press properly, we have listed a few steps below.
Rinse With Warm Water
Wash off the grill with warm water. This will eliminate food particles stuck on the grill plate and other parts. You can also rinse the handles with warm water, but make sure you don't use any detergent.
Dry The Grill Press
Dry it with the help of a soft towel. Drying is important because water droplets can cause dirt marks and rust. Make sure the cloth you use for soaking water is clean.
Re-season the Grill Press
After cleaning the grill press, you should season it to prepare it for the next time usage. You can use food-grade oils like olive oil or vegetable oil for seasoning purposes. Wet a clean, soft towel with some amount of vegetable oil and wipe off your grill gently. Now, heat your press with a cast-iron skillet for about 15-20 minutes.
There are some Pre Seasoned models that are ideal for cooking perfect grilled steaks, chicken, and sausage.
Conclusion
The grill press is a great solution to your cooking needs. When you use this appliance in addition to a charcoal grill or portable grill, the food you eat will have a more authentic taste. Owning this cooking essential will offer you endless kitchen opportunities to experiment. BestViewsReviews rates and ranks hundreds of grills based on convenience, value for money, and design.
Stay up to date
Want to be the first one to know about the latest product reviews, subscribe now.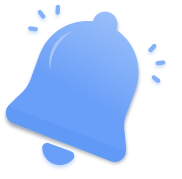 ---