This blog today will compare two of the biggest brands in the domain of appliances, Breville vs. KitchenAid. The idea is to help you'd decide on a suitable stand mixer by highlighting the strengths of both these appliances.
Owning a state-of-the-art stand mixer like a Breville, Hamilton or Kitchenaid can be a blessing for an amateur cook. Stand mixers fall in the category of staple appliances of a kitchen. They are ergonomic, efficient, versatile appliances that can accomplish many food prep tasks easily.
Stand mixers are popular while preparing cookies, cakes, dough, sauces, and many more. But when it comes to buying one for your home, choosing between established brands become a challenge.
BREVILLE VS KITCHENAID: Price
When it comes to price points, the KitchenAid Artisan is costlier of the two. The difference in prices is not only because of the features, models and other important tone-ups, but also because of the brand. A Kitchenaid stand mixer sells for $379.99 while a Breville mixer comes slightly at a lesser price of $299.99.
Kitchenaid has been selling kitchen appliances since 1919 and is considered a veteran brand. But Breville is considered a newcomer as it has its focus on overseas sales than in America. They jumped into the appliance industry only in the 1950s. Thus, Kitchenaid is synonymous to stand mixers.
BREVILLE VS KITCHENAID: Speed & Power
When it comes to speed and power, then Breville wins this round. Kitchenaid stand mixers come with 10-speed settings as compared to 12-speed settings of Breville. More speed setting allows you to break down stubborn and bigger particles of food easily.
Powerwise too, there are Breville stand mixers that offer 550W, while Kitchenaid provides up to 325W. Although more power indicates more energy consumption, the speed will compensate for the time.
BREVILLE VS KITCHENAID: Size & Capacity
In terms of capacity, both are ideal and offer a good 7 Qt large bowl. They are ideal for both small and larger batches. The bowl of Breville is longer, but the bowl of Kitchen aid is wider.
In terms of weight, Breville stand mixers are lighter than Kitchenaid ones. Although heavier appliances offer more stability, lighter ones are easier to move around and operate.
Major Points of Differences
KITCHENAID PRO: Add On's and Attachments
Kitchenaid stand mixers come with a diverse option for attachments. Their stand mixers contain a head where attachments can be fixed easily. Their stand mixers can act as a food processor, juicer, ice cream maker, cheese shredder, etc. However, this option is available only in the Kitchenaid Artisan collection and should be bought separately, in case of other brands.
KITCHENAID CON: No Overload Protection
The artisan collection from KitchenAid is not equipped with sensors or trigger alarms, in case of overheating. This poses a risk for those with frequent electricity fluctuations.
BREVILLE PRO: Built-in Timer
Many Breville stand mixers come with a built-in timer. This feature enables you to multi-task with no fear of wasting food or electricity. This timer helps in appropriate mixing of the ingredients as per the requirements and usually delivers efficient results.
BREVILLE CON: Lack of Customisation
Breville stand mixers come with limited choices. In terms of attachments, they can accommodate limited attachments. The color choice is also limited and is usually available in stainless steel, red, and black. The Kitchenaid however, is available in 30 different colors.
Breville Vs. Kitchenaid: Which is Better?
Both Breville and Kitchenaid stand mixers are contemporary devices that can make your daily cooking chore, fun and exciting affair. If you are looking for a regular appliance to help you, then Breville is a better option. They offer a safe and quick mixing way for all your dishes and are affordable as compared to Kitchenaid.
If you want to explore beyond your usual palette, then Kitchenaid Artisan stand mixers are your go-to appliance. Its exciting range of features, colors and attachments make it a culinary masterpiece. Thus, the appliance you want to go for depends on a lot on your preference and taste.
For more buying options, head over to Bestviewsreviews.com. We review and recommend some of the best products based on their durability, popularity and demand.
Stay up to date
Want to be the first one to know about the latest product reviews, subscribe now.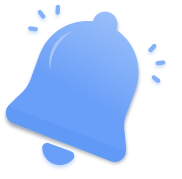 ---