Printers have always been important for a multitude of functions like printing, scanning, copying, etc. Although certain features of printers have changed, their basic purpose has stared the same, that is, convenience and precise printing. Printers have evolved from traditional black and white wired printers to ink and laser wireless advanced printers. The inkjet printer has come a long way from their expensive versions to the more affordable ones, learn more about inkjet printers. This blog will therefore list down some of the best printer deals that you can go for if you are a working professional or a commercial establishment. Moreover, it is advisable that you read through the All-Inclusive guide that tells you everything about Inkjet printers for better understanding.
Although there are many types of printers available, we will be specifically talking about inkjet printers here. These printers use minuscule pigmented ink dots to form images or content as per the command.
HP Tango Smart Wireless Printer 
HP Tango Smart Wireless Printer is one of the first smart home printers to take the market by storm.  Priced at $149.89, this one is one of the best devices that you can work with.  It features a voice-activated assistant, for convenient hands-free printing. Just like all HP printers, this product also comes with HP instant ink service that allows you 2 months of free ink and unlimited printing. With HP instant ink pan, you will get a free photo offer to print unlimited photos from your phone.  
With features like dual-band wi-fi for easy connectivity, three-voice assistants, and professional quality prints, this one is a worthy buy.  
Canon Pixma MG3620 Wireless All-In-One Color Inkjet Printer  
Canon Pixma MG3620 Inkjet Printer   is one of the best products for printing from handheld devices like mobiles, tablets, etc. With its air print technology, google cloud printing service, efficient NFC, and excellent printing quality, this printer certainly delivers as per expectations.  
Priced at $119.99, this compact all-in-one printer comes with a compact design, sleek look, great Wi-Fi compatibility and delivers a power-packed performance. 
HP ENVY Pro 6455 Wireless All-in-One Printer 
HP ENVY Pro 6455 Printer is made of recyclable plastic and is quite sought-after because of its specifications. With features like two-sided printing, 45-page automatic paper feeder, printing, scanning and copying, this affordable printer is best suited for home use.  While its Wi-fi feature brings stability to the internet connection, the HP smart app allows you to print remotely from anywhere. It also allows you to share your files with cloud or dropbox.   
Although compatible with only HP inkjet cartridge, this printer at $149.99 comes with 2 months of free ink with a negligible subscription fee. 
HP DeskJet 3755 All-in-One Printer 
HP DeskJet 3755 Printer  been highly popular owing to its affordable price at $89.99 and its unparalleled efficiency. This all-in-printer allows you to print, copy, scan, and fax easily, while never running out of ink due to its instant ink feature. This feature allows you to pre-order the ink until your doorstep.  Available in an electric blue finish, this compact and ergonomic device is quite suitable for multi-tasking various tasks at home.  It also comes with a voice assistant feature, Alexa for convenient control.  
Featuring a 7-segment plus LCD and HP roll scan, this device exhibits convenient navigation and paper handling.  
Epson Expression Premium 
Epson Expression Premium is majorly preferred for its quality photo-printing and its computability level.  This compact device is quite convenient to use because of its simple design, and large intuitive printing screen that allows you to track its progress. This device can not only print from the internet via the ethernet connection but can also print directly through USB, SD cards.  
Priced at $169.99, this professional printer can give you the perfect finish photo printing quality at a cost that is relatively lower than laser printers. Therefore, this makes them perfect printing partners for your business.  
Canon Pixma MG2522 All-in-One Printer 
Canon Pixma MG2522 All-in-One Printer is one of those simple devices that can be used conveniently and offers good quality printing.  The distinct feature of this gadget is its capability to accommodate XL size cartridges for uninterrupted printing.  
Priced at an affordable rate of $64.94, this compact and durable gadget is also one of the best choices for your home printing needs. 
HP DeskJet Plus 4155 Wireless All-in-One Printer 
HP DeskJet Plus 4155 Wireless all-in-one HP printer, just like its counterparts offers many features and is thus, common for home printing needs and commercial purposes. Its fine-quality printing, decent speed, and all-in-one features offer convenient printing while its activated NFC offers seamless compatibility. This machine also features dual-band Wi-Fi for remote printing and a self-reset feature for expected troubleshooting.  
Priced at $99.99, this device can deliver 2 months of free ink via the subscription service of HP instant ink and is one of the best options available in the market today.
HP OfficeJet Pro 6978 All-in-One 
HP OfficeJet Pro 6978 All-in-One comes with an intuitive touchscreen for navigation. With features like all in one printing features like copying, printing, and faxing two-sided quality printing, automatic paper feeder tray, and HP instant ink facility are some of the best standards. With a strong NFC and voice assistant features, this device promotes easy compatibility, ease of use and affordable printing.  
This gadget priced at $144.99. offers up to 20% more savings than laser-jet with its negligible ink service subscription offer. This makes them perfect for home printing needs.  
Epson Expression Premium XP-6100 
Epson Expression Premium XP-6100  is perfect for professional quality photo printing services. With a printing speed of 15.8 ppm for black and white printing and 11.3 ppm for colored printing, this device is best at what it does.  
With clear images and texts, superior photo quality finish, and 2.4" color LCD, this printer at $149.99 is also one of the eligible products that you can bring home.  
Epson Workforce WF-2860 
Epson Workforce WF-2860  is one of the popular variants for commercial purposes owing to its all-in-one multifunctionality, dashboard replenishment system, laser-quality printing performance, and compact design. This device also features an excellent automatic 35-pages feeder tray and 150 pages paper capacity for an uninterrupted printing experience. This space-saving compact device also comes with automatic duplex printing and a 2.4" touchscreen display for easy navigation.  
With a power-packed functionality and contemporary design, this inkjet printer priced at $171.33 is worth the purchase. 
Conclusion 
Inkjet printers or Computer printers have progressed from its traditional versions and have come a long way. Although the printers used for commercial purposes are expensive, the list that we have mentioned above consists of efficient printers at affordable rates. These printers meant for commercial and home purposes are affordable, ergonomic, and also come with a contemporary finish. They satisfy the standard requirements of printing for you and are perfect for home as well as commercial printing needs.  If you are on the lookout for a brand new Inkjet printer, we strongly recommend you can check out the buying guide that helps you comprehend about Inkjet printers.
For more buying options, head over to Bestviewsreviews.com. They review & recommend some of the best products based on their quality, performance, and durability to simplify your buying process. So, don't forget to take a look, before you get hooked. Happy shopping to you! 
Stay up to date
Want to be the first one to know about the latest product reviews, subscribe now.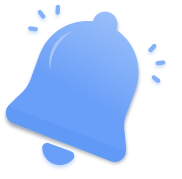 ---