A good food processor is an invaluable addition to your collection of kitchen appliances. It can effectively process, chop, blend and puree almost any food items and is considered highly versatile. Food processors come with innumerable functions and help you accomplish your kitchen tasks with the utmost ease. Let's learn more about food processors. Food Processors or Blenders: Which is better?
Features to Consider Before Buying Food Processors
Let us take a look at the features that you should consider while buying a food processor. This will help you become familiar with the various factors that influence the functioning of a food processor.
Power of a Food Processor
If you're looking to churn and process at least nine cups at a time or larger batches of food, go with a 600 watts food processor for better results. Always remember, if your task is requires heavier more wattage than the rating on the processor, it might burn out and lose its sheen. This will give out high inconsistencies of the resulting food. Braun FP3020 12-cup food processor has an incredibly efficient and quiet 600 watts motor.
Capacity of a Food Processor
The size or capacity of a processor depends upon each variant. If you have a large family and whip many meals regularly, going with a processor that can churn 10+ cups in one go will be ideal. Going with a small food processor can be really dissatisfying if you've large batches of food. The capacity of the container generally varies from 2-4 litres. Typically, people have a processor with a capacity of 3 litres for home-usage. Some brands also come with additional containers for convenience. ZYLISS Easy Pull Food is a great option if you want to opt for large capacity.
Attachments of a Food Processor
Food processors come with many accessories and attachments. You can change the speed settings while you're kneading your dough for more precision. According to the size of the items you want to be chopped, you can go with attachments which will help you simplify your process. Some brands come with attachments while in some, additional attachments need to be bought.
Price of a Food Processor
Starting from as low as USD 30, food processors come in an extensive range. You can invest as high as USD 400 for better motors and enhanced working. Available in brands like Hamilton, Cuisinart, Lifmagic, Ninja and KitchenAid, you can buy the product easily from online stores like Walmart and Amazon. Breville BFP800XL Sous Chef Food Processor is a worthy high-end buy.
What are the Alternatives to Food Processors?
Sometimes, a food processor isn't enough and you might want to look for appliances that are better alternatives. If you want to go for dicing and chopping, food choppers will help you immensely. Blenders and mixers are more helpful in whipping up some recipes which require thorough blending. A food processor might help you replace many appliances, but for specific dishes like purées or whipped creams, blenders and mixers are the best. For liquid substances, one prefers blenders and mixers as you do not get the same consistency through a processor. Also, the blades of a processor get old over time and lose their sharpness. One of the best solutions to this problem could be to buy a food processor that includes a blender too. This saves your counter space and money at the same time. Want to know the difference between food processors and blenders?
Conclusion
A food processor can be a boon for busy individuals. You can quickly make your family member a snack they want to eat. Having a food processor eases your kitchen responsibilities and saves you a lot of time. With so many options available in the market today, it's imperative to make a cost-effective and efficient choice for you and your family. We hope our buying guide helps you bring the best food processor home for the preparation of some delectable restaurant-quality food efficiently.
For more buying options, head over to Bestviewsreviews.com. Thereview & recommend some of the best products based on their quality, performance, and durability to simplify your buying process. So don't forget to take a look, before you get hooked. Happy shopping to you!
Stay up to date
Want to be the first one to know about the latest product reviews, subscribe now.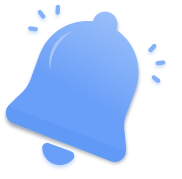 ---