A photostick is a storage device that works like a common flash drive. You can transfer photos and videos from your phones and PCs. You can plug this USB like a flash drive in the USB slot. The device automatically searches and backs up the images and videos. We recommend you to choose a photostick that suits your needs. Make sure you read through the Ultimate Informational guide for photosticks to know about the usage of photo sticks.
Features of a Photostick
A photostick works as a one-stop solution as it stores all your data at once
It has Multi-file compatibility with all devices and OS
Software that automatically sorts your photos according to categories and removes duplicates
Speedy Transfer and easy usage
Requires no internet connection to initiate a transfer
It is completely secure as it is external and requires no passwords
Why Should You Use a Photostick?
Compatibility
Photosticks are compatible with almost every device. You can connect this device with your laptop and phone, without any hassle.
One of the most reviewed photostick, preferred for its excellent compatibility is the Sunany Flash Drive 128GB. It can also be effectively used in iOS and Android, and MAC PCs. Alternatively, you can take a look at iPhone Flash Drive that includes Touch ID Encryption with iPlugmate App software that supports Windows Mac and iOS.
No Password
A cloud requires a password, while a photostick just requires a USB port to connect with any device. An active internet connection is also not required for a photostick.
Capacity
Photosticks come with a large space with a minimum storage of 8 GB. These devices can also store 3,500 photos and videos to maximum storage of 128 GB. This allows you to store up to 60,000 photos.
We suggest you to look for a USB flash drive that offers 256GB of storing space. It will help you keep more files in one place.
Removing Duplicate Photos
Duplicate content detection mechanism is one of the most useful feature of a photostick. This feature deletes duplicate photos after storing the original ones. This saves you from a difficult task of sorting your images manually.
Do I need a photostick if I already have a flash drive?
A photostick and a flash drive look similar but function differently. A flash drive can store pictures, documents, and applications. Photostick is a simple and an easy-to-use device. You can buy a photostick, even if you already have a flash drive. To know how to use a photostick, read through our manual guide.
Things to Consider While Buying a Photostick
Capacity
Good storage and memory is a must. The right capacity also depends on your storage needs. If you do not have large files to store, go with a minimum storage capacity of 8GB.
Efficient After-sales Service
This should be taken into consideration so that you don't spend much time on the phone figuring things out.
Warranty
It's important to check the warranty period before buying a photostick. Many photostick models come with a warranty period of one year.
Knowing the Purpose of Buying a Photostick
Identify your purpose and the scale of requirement, personally or professionally.
Compatibility Options
Check compatibility before purchasing as you don't want to spend your day in solving compatibility issues.
The Style Factor
Trendy colors and styles are important factors while choosing external disks like memory card readers or photo sticks. Choose a photostick that looks stylish and stands well on your preference.
Buy Best Photosticks
Cleverdan USB Flash Drive
The Cleverdan USB Flash Drive has a 128 GB of storage capacity that gives you ample space for storing your videos and photos. There is high compatibility, and it works well with iPhone, iPad, Samsung, and Android devices. It also has an easy one-click backup feature that enables you to save your fingerprint impressions.
iDiskk 128GB Photostick
The iDiskk 128GB Photostick lets you quickly and easily transfer photos, videos, and large files. You can directly access your favorite movies and videos from this device on your laptops and big screens. It has an auto backup feature that creates an automatic backup of videos and photos clicked through "iDiskk Max" app.
AUAMOZ USB Flash Drive
This AUAMOZ USB Flash Drive has an excellent read speed of 80 Megabytes Per Second. It has a one-click backup feature that offers maximum convenience. You can also directly plug and play your favorite video content with this device. It has a writing speed of 30 MB/s and supports all video formats including AVI, M4V, MKV, and M P4.
Conclusion
A photostick is an innovation that makes your life easy. You can stop worrying about your smart devices crashing and losing all your precious pictures. A photostick device will keep a backup of your photos, videos and important data.
BestViewsReviews rates and ranks hundreds of photosticks based on compatibility, app support, and storage capacity.
Stay up to date
Want to be the first one to know about the latest product reviews, subscribe now.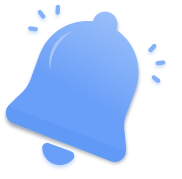 ---