A smart faucet, an innovative creation that not only makes our lives comfortable but also benefits the nature by saving water. The appliances of today are gradually getting smarter with just one intention of making lives easy for us. Essentially, advanced technology is integral for saving the natural resources that are exhaustible in certain cases. One such resource that is precious to us is water. Planned usage of water with negligible wastage can transform our environment. While doing daily chores, we often leave our taps open for a long while, thus wasting a lot of water. But with a smart faucet, this is not the case.
A smart faucet has IR sensors that can detect our hands and then dispense water. Smart faucets today, are popular in many households as they help in saving a lot of water. However, as the concept is new, your buying process might be a little complicated. Moreover, with a wide range of options, buying a suitable one can be a tedious task. However, do not worry! We're here to make your research easy and provide you with information on everything there is to know about smart faucets.
What is a Smart Faucet?
Smart faucets are in two categories, digital and handsfree. The hands-free variants have been in the market for a long now. Public places use them to maintain hygiene standards. The touchless ones with IR sensors are ideal for homes to limit the wastage of water. However, digital faucets are comparatively newer. They show you the exact temperature of the water before use. Moreover, you can also change your preference by altering the settings.
Why do I Need a Smart Faucet?
Smart faucets battle water wastage problem with full efficiency. Before even turning your faucet on, the taps preheat or cool the water so that you do not waste any of it while adjusting the temperature. Standard faucets can harbor a lot of bacteria and viruses as the knob needs to be touched every time you use it. However, with smart faucets, you don't have to worry about such problems because of the contactless mechanism.
Smart faucets come with advanced filters, the Culligan FM-15A Faucet-Mount and the Engdenton Faucet Water Filter are handy tools that are easy to set-up and doesn't take up space. As durable as they are, if you are looking for a mount replacement then check out the Culligan FM-25R Faucet-Mount Replacement Water Filter Cartridge. If you want more variety, there are plent to choose from such as the Waterdrop WD-FC-01 NSF Certified 320-Gallon which is a larger variant and is very durable or the PUR Faucet Mount which is very pleasing to eyes or the Engdenton Faucet Water Filter for those that want something simple.
Traditional Vs. Smart Faucet
Temperature Adjustability
With traditional faucets, whenever you switch them on, you have to first adjust the temperature and flow. This causes significant wastage of water. However, with smart faucets, you will receive the same temperature flow throughout the day as they come with adjustable heat settings that help change the temperature as per your requirement immediately. Hence, a smart faucet is efficient and convenient to use as compared to standard faucets.
Automatic Dispensing
When it comes to smart faucets, they exhibit intuitive controls that sense your hand and dispense water when you place it under the tap. But with traditional faucets, you will have to manually turn the knob on for the water to flow.
What are the Pros of a Smart Faucet?
Smart faucets are easy to install and can be easily fixed with the help of the instruction manual. Professional help is usually not required
They do not require any extra equipment to install as the parts for installation are all usually included in the package
Smart faucets are durable and function over a long time just like standard faucets
They are a great alternative for saving water as their intuitive controls can sense when water is required and dispenses accordingly
The Bottom Line
Smart faucets are highly sought–after options today. Featured with a sleek look, decent durability and smart controls, they are considered as a great alternative towards conserving water. Their features help you save the environment and water bill at the same time. Smart faucets are futuristic solutions towards better living and the majority of the houses today are choosing smart faucets over the traditional ones. We hope we helped you understand all the major points that you should consider before buying smart faucets.
For more buying options, head over to Bestviewsreviews.com. They review & recommend some of the best products based on their quality, performance, and durability to simplify your buying process. So don't forget to take a look, before you get hooked. Happy shopping to you!
Stay up to date
Want to be the first one to know about the latest product reviews, subscribe now.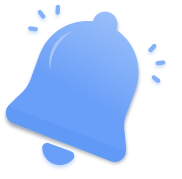 ---