Do you remember those days when leaving the home without earphones felt almost like a sin? But at the same time, the mess those wires used to create would clearly give anyone a headache. This led to the innovation of wireless Bluetooth headphones that could be worn around the neck finally giving way to Bluetooth Earbuds. Bluetooth Earbuds are innovative gadgets that have preceded the concept of earphones and headphones into becoming the new gadget of preference while listening to music nowadays. They are basically, tiny speakers that can be fitted inside the ear and can be played via Bluetooth connectivity. The best feature of these useful gadgets is that they come wireless and look like the size of a button. Bluetooth wireless earbuds are convenient to carry and wear, making them discreet and classy.

Now that we understand the concept, let's take a look at how are they are better than the very popular traditional headphones.

Wired Headphones Vs. Bluetooth Earbuds
Headphones are obvious in size and look. They rest on the outer shoulder and covers the entire surface of our ears. Earbuds on the other end rest inside the hollow of the air and are blasts music accordingly.

Bluetooth Earbuds although gives a good sound quality, if you happen to be away from the phone, certain disturbances or interference in the sounds are noticed. With a wired headphone, such problems do not arise.

Although both are compact and portable, when it comes to Bluetooth Earbuds the convenience is noticed to be much more as both the earbuds are not connected to each other and can be stored separately if needed. However, with a headphone, the entire set needs to stored as one unit and with its big size and wire, it might not be convenient always.
A Bluetooth Earbuds will drain more battery than your usual wired headphones. This is because while using Bluetooth devices our phones have to power Bluetooth modules that consume more power as compared to wired headsets.

Bluetooth Earbuds can get discharged after a few hours of music until recharged again, unlike wired headsets that don't run on battery. This could be a major problem while on the move as charging your earbuds might not be possible everywhere. Some of the top-rated Bluetooth Earbuds can run up to a maximum of 6 – 7 hours. These come with an early battery indicator in the form of a voice message that allows you to know about its battery levels approximately an hour before.

When it comes to sound quality, although Earbuds sit inside the ear, it cannot deliver the surround system of music that a headset is capable of. Especially, if you enjoy listening to bass tracks or to songs which come with heavy bass, then headsets are recommended.

There are many Bluetooth Earbuds that are also available with Mic but these are not great to use when sitting outdoors as the sound waves get carried into the space making it difficult to speak into the mic. But a wired headphone has a mic on the wire which you can pull it close to your mouth while talking. This will enable you to speak directly and clearly into the mouthpiece even with disturbances around.

Therefore, in a nutshell, if you have a lifestyle where you need to move around a lot and but enjoy some great music in the meanwhile, then Bluetooth Earbuds are one of the best things to go for. If you are someone who likes to listen to all the music in a song especially, the bass clearly and doesn't seem to mind the wires, then wired headsets are the "thing" for you.

Now that you understand the major differences between wired headsets and Bluetooth Earbuds, if you think you should definitely try them once, let's take a look at some its advantages. You won't be disappointed.

Go Hands-Free and Wire-Free

Bluetooth Earbuds allow you to go hands-free letting you make calls and listen to music conveniently. The absence of wires additionally adds to this advantage.

Most of the top Bluetooth Earbuds deliver high-quality music without damaging the ears making it quite popular among the people.
There are also noise-cancelling Bluetooth Earbuds available, that I have discussed in my next blog, "Shut out the world with some of the best noise canceling Bluetooth Earbuds".
Great for Fast-Paced Life
This is a great choice for people who are majorly mobile and on-the-go. The top Bluetooth Earbuds can deliver quality music for 6-7 hours making it convenient while travelling or in the gym etc.

Bluetooth Earbuds are the most comfortable when it comes to listening to music as there are no wires that connect these earbuds either to your phone or to each other. Thus, no more messy hires or headbands to hold the earbuds in place.

Most of the Bluetooth Earbuds are compatible with all kinds of media like tablets, laptops, TVs etc. making them quite useful and convenient. Cost
Bluetooth Earbuds are cheaper than wired headsets and are considered affordable than regular good-quality headsets.

Most of the top-rated Bluetooth Earbuds are waterproof and can be used in the shower or while swimming. However this depends on the ratings as higher the rating of the gadget, more time can be used on the shower.

Mentioned below are some of the best Bluetooth Earbuds under USD 50 that you can buy this year for yourself
Soundcore Liberty Neo that provides 5 hours of charging.

Aukey Key Series B60 that provides 8 hours of uninterrupted music
Treblab X fit runner-up that provides 5 hours of music
Jlab Audio Jbuds Air that offers 5.5 hours of uninterrupted sleep
These are some of the best budget Bluetooth Earbuds that delivers quality music and superior quality Earbuds.
If you are ready to spend some more that the following are the best Bluetooth Earbuds below USD 100.
Some of the best Bluetooth Earbuds that you can get your hands on and are rated as the best in 2020 are-

Tozo t10 tws Bluetooth 5.0 Earbuds
Skull candy Bluetooth Earbuds
Walmart Bluetooth Earbuds
Samsung Bluetooth Earbuds
In a nutshell, Bluetooth Earbuds uses advanced technology and human psychology to bring convenient and quality music to us. When it comes to gadgets, quality and performance are everything and the same is delivered when it comes to Bluetooth Earbuds. I am sure you must have spent thousands of dollars till date in the search for those perfect earphones or headphone or while upgrading. Since Bluetooth Earbuds are comparatively new in the market, you can give it a shot to experience seamless and quality music like never before.

Stay up to date
Want to be the first one to know about the latest product reviews, subscribe now.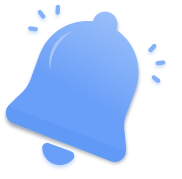 ---