There are a few ways to connect AirPods to Mac. You can connect them to your Mac through a USB. This is great for those who like to carry their Mac along. But otherwise, you can connect them to your Mac using Wi-fi. The AirPods are equipped with Siri, an intelligent voice assistant that helps you navigate searches and commands with just your voice. Airpods are versatile and compatible with other laptops too. You can browse through our laptop featured section to view top-rated product along with their genuine reviews.
Although AirPods and Macs dominate the gadget industry, many still don't know how to connect AirPods to MacBook. So, if you struggle with pairing and connectivity or are new to Mac, this blog will help you understand how to connect AirPods to MacBook easily.
Steps to Connect Airpods to MacBook?
Open the lid of the charging case with the AirPods inside, but don't take them out.
Hold down the back of the case's button until the status light flashes.
Switch on your Mac, select the Apple menu, and then click on "System Preferences."
Then choose "Bluetooth" in the system preferences window.
Find the name of the AirPods you want to pair with and click "Connect."
The AirPods will appear on the top of the Devices list once the connection is complete, ready to use.
Check to see if your Mac is up to date. It would help if you have macOS Sierra for the first-generation AirPods and macOS 10.14.4 or later for second-generation AirPods.
How to Connect your AirPods to your Mac if you Already Paired Them with your iPhone
Just as you would to connect your AirPods to your iPhone, open your AirPods case.
On your Mac, go to the menu bar at the top of the screen and click the Volume icon. It appears to be a microphone.
Select your AirPods under "Output Device" in this menu.
If this doesn't work, make sure that a couple of settings are turned on. To access System Preferences, go to the menu bar and click the Apple icon, then "System Preferences."
Check to see if your Mac and iPhone are both using the same Apple ID. To make sure you're signed in and using the same Apple ID as your iPhone, go to System Preferences and click "Apple ID."
Check to see if Handoff is active. Click "General" in the System Preferences window, and make sure "Allow Handoff between this Mac and your iCloud devices" is checked.
You must enable the volume icon in the menu bar if it is not visible. Click "Sound" in the System preferences window, then check the box next to "Show volume in the menu bar."
Takeaway
Airpods are innovative and useful products Apple has released in recent years, and sometime they are most frustrating to use. Although you can use them in a multitude of ways, but a few basic tasks require getting out your Mac.
This is where we come in. In this blog, we have tried to explain everything on how to connect Airpods to your MacBook, and their compatibility. We hope, after reading this blog, you are able to conveniently pair and connect your Airpods to your MackBook.
Stay up to date
Want to be the first one to know about the latest product reviews, subscribe now.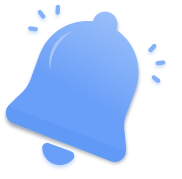 ---