Heat is the best therapy to warm different areas of the body and manage discomfort. Localized application of heat helps to target the painful tissue. Using a heating pad helps reduce stiffness and decreases symptoms of arthritis, back pain, and muscle pain significantly. Heat therapy is extremely efficient. With different types of heating pads available in the market, which are convenient and portable, managing pain becomes really easy. 
Hence, we have listed the different heating pads in our guide so that you can use them to your advantage. 
Electric Heating Pads
One of the most common types of heating pads, they are generally available almost everywhere. They come in different sizes, ranging from small to extra large.
They also come in both moist and dry heat options, and many of them have an auto-shutoff feature. With easy-to-use controls and washable covers, they are really simple to use.
The major advantage of using an electric heat pad is that you can control for how long you want to use it with the variable temperature setting. Electric heating pads are also very durable and last long. However, you can not use electric heating pads while sleeping. 
Microwaveable Heating Pads
A hybrid of disposable patches and electrical pads, they can also be used as cooling pillows. The combination of heating and cooling therapy is often recommended for sprains and acute pain. 
These heating pads are available in a small pillow form and are filled with heat retaining material. You can simply pop them in the microwave and heat them to the desired temperature and apply them to the affected area. 
The advantage of using these pads is that once you figure out the optimum temperature, they are very comfortable to use. You can sleep while wearing them, and they are mostly inexpensive. The primary disadvantage is that the heat does not last for long as the pack cools down immediately. 
Chemical Heating Pads
Chemical heating pads are disposable and also available in moist and dry heat formulations. They are very portable and can be worn directly on the skin. However, read the instructions before using, as many models should be worn with a clothing layer in between. 
The advantages are that these heating pads heat up quickly and can be worn for at least two hours. You can also wear them discreetly under clothing when you are suffering from a sore back. 
Conclusion
Workout and sitting for long on the computer can ache our muscles. Many people use exercise bikes, exercise balls, and treadmills to burn few calories at home. While using these are the best ways to lose some fat, they can also cause some pain after the strenuous regime. To battle the pain, using heating pads is the best solution. Today, different heating pads are available to treat sore joints. 
We hope our blog will help you choose the best heating pad from the different types for yourself to manage the pain effectively. For more buying options, head over to Bestviewsreviews.com. We review and recommend only the best products based on their popularity, quality, performance, and durability.
Stay up to date
Want to be the first one to know about the latest product reviews, subscribe now.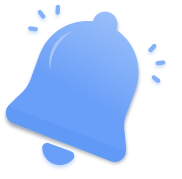 ---