Finding a budget laptop under $600 without compromising on features, can be a tricky task. Laptops are powerful machines that are portable and include an alphanumeric keyboard and a wide clear display ranging from 11" to 18" in size. These portable personal computers are popular because of their convenience, easy-to-use features, and power-packed performance. They are used in offices, homes, colleges, and various fields for different applications.
This blog provides you with an informative buying guide, along with the best-featured laptops under $600.
Can I Get a Good Laptop Under $600?
The answer is yes. You can easily get a good laptop for under $600. This price segment includes models with basic as well as advanced features. Our top pick is the latest Lenovo IdeaPad 3 14" Laptop, which comes with an AMD Ryzen 5 3500U Processor and 256 GB of SSD for delivering ultra-fast processing and a hassle-free working experience.
Can These Budget Laptops Live Up To Professional Preferences?
You can expect good features, including storage, processor, and RAM in budget laptops for under $600. There are some business laptops like HP 14" Touchscreen Home and Business Laptop that cost less than $600. The right budget laptop with easy-to-handle size, convenient features, sleek and sturdy build, and lightweight design will fit best to your professional preferences.
What are The Features to Look For in Best Laptops under $600?
Display Size
The size of the display can range from 11" to 18". Larger screens will provide better viewing experience but may feel heavy. Laptops with 11" to 12" displays are the lightest and thinnest, while laptops with 14" and 15" displays are heavy and can weigh up to 5 pounds. Laptops with 16" display sizes and h" are relatively large and heavy.
Some displays are touch-compatible, while others are not. Read our blog to know more about Touch Screen Laptops vs Non-Touch Laptops.
Resolution
Higher resolution will give better picture quality, clear detailing, and sharper images. The resolution of your display should also support your display size. Usually, low-end models may include 768p and 900 pixels of resolution, but 1080p is the best resolution to get. Models with FHD displays have 1080p of resolution.
CPU
CPU is the processing unit of any computer. The options are limited to intel or AMD. Both brands offer powerful CPUs, but it's important you go with the latest generation to get optimal performance. For gaming laptops, you can go with AMD, high generation processors, while Intel processors are best for professional use.
RAM
RAM lets you multitask and run multiple applications at the same time. Higher RAM storage means higher multitasking capabilities. If you are a light user with less multitasking needs, go with 4GB of RAM. The 8GB of RAM is a good option if you want to do photo editing, video editing, and high-end gaming.
The best gaming laptops have higher RAM storage and a powerful CPU. Read our blog to know the top 10 gaming laptops.
Storage
The storage can be either be SSD or HDD. SSD is a solid state drive and is relatively faster and efficient, while the HDD is a hard disk drive. Laptops with HDD storage will have more storage capacity. You can expect up to 512 GB of SSD in laptops under $600.
Battery Life
Considering battery life is an important step while deciding on your laptop. Some laptops just last for 4 to 5 hours, while others have a battery backup of up to 8 hours. You should go for a battery backup that fits your needs. A laptop with 8 hours of battery backup is perfect for your all-day usage.
GPU
GPU is an important unit for graphic processing. Most intel machines feature Intel UHD Graphics that is perfect for your low graphic-intensive tasks. Getting a separate GPU unit within this price segment can be a little difficult task.
Buy Best Laptops Under $600
2021 HP 14 inch HD Laptop
The HP 14 inch HD Laptop comes with AMD Athlon Silver 3050U and 16GB RAM based on DDR4 technology. This variant is the perfectly combines performance and mobility. The 512GB SSD storage speeds up the performance and allows you to multitask with ease. It is a stylish laptop that's ideal for work and play.
Lenovo Flex 5 14" Laptop
The Lenovo Flex 5 14" is a touch laptop that transforms from a laptop to a tablet in seconds. It comes with AMD Ryzen 5 Processor and offers great versatility and performance at an incredibly affordable price. This machine has a full HD display, a flexible hinge, and a choice of inputs. The 16GB DDR4 Ram and 256GB SSD allow you to run any application without lag.
ASUS VivoBook 15
This ASUS VivoBook 15 is a thin and lightweight laptop featuring a 15.6" Full HD display and Intel i5-1035G1 processor to provide a lot of power for multitasking. The 8GB RAM and 512GB SSD storage let you store more data and experience the latest blockbuster movies and games. This machine runs on the Windows 10 operating system.
Lenovo IdeaPad 3 15"
The Lenovo IdeaPad 3 15" laptop is Windows 10 S device that features a 15.6" HD display with touch screen capabilities. The device is powered by a 10th Generation Intel Core i3-1005G1 processor and 8GB DDR4 RAM, which allows you to run multiple programs simultaneously. It includes a 256GB PCIe® SSD that provides quick boot-up and application load times.
VivoBook Flip 14
The VivoBook Flip 14 is a stylish and functional 2-in-1 laptop with a 360° touchscreen that rotates a full 360° to transform into four different usage modes–laptop, tablet, tent, and stand. Equipped with an Intel Pentium N5000 processor and a generous 4GB DDR4 RAM, this laptop can handle daily tasks with ease.
Conclusion
The laptop is an essential part of our modern lives and is still relatively expensive. They give you access to the internet, your emails, and a lot of other virtual information. You can enhance your productivity with these machines, but a low-spec machine may leave you stressed. The choice of laptops is vast, but make sure you choose the one that best matches your needs.
BestViewsReviews rates and ranks hundreds of laptops on the basis of display, design, compatibility, and app support.
Stay up to date
Want to be the first one to know about the latest product reviews, subscribe now.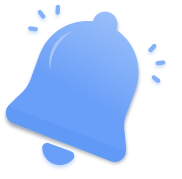 ---