If you're someone who loves cooking tasty dishes and are always on the hunt for appliances that can deliver consistent yummy food, then Hand Mixers can be an incredible addition to your kitchen! The number of things they can do will leave you in awe. Imagine being able to get the perfect pizza dough or a double chocolate chip cookie batter without any hassle, right in your kitchen. A hand mixer can make all your work a thousand times easier. Though buying one can get a little tricky, but we're here to help you simplify that process too. We hope this blog clears your doubts about Hand Mixers and helps you settle for a suitable one. For this very reason take a look at our most recommended picks of Hand Mixers this year.
So let's see how a Hand Mixer works and what are the parts of a hand mixer?
A hand mixer uses its whisks to beat and whip your food. This fantastic appliance might seem very easy on the outside but a lot of its parts work in symphony to provide you with the perfect dish. After the Mixer is switched on, the beaters which are attached to the housing start working. According to the different speed adjustments as per the user, the motor works accordingly. A cooling fan makes sure that the motor doesn't get overheated.
What are the different hand mixer attachments and what are they used for?
A variety of attachments are available in the market for Hand Mixers with their unique purposes. A wrong attachment with a wrong ingredient can give you unsatisfactory results and can ruin your dish. The different types of attachments are flat beaters, single whisks, straight and twisted wire beaters, blending rods and dough hooks. These attachments ensure that your mix traps air to become fluffier. A whisk attachment can help you with your mayonnaise making process and quicken your cake baking. Dough hooks are perfect for kneading dough. A blending rod can help you with quick recipes like shakes and smoothies and can be used as a substitute for Immersion Blender. For more recipes read on my next blog, "Hand Mixers and a Few Popular Recipes".
What should I look for while buying a Hand Mixer?
The batter you're beating might sometimes take long because of clumps or air bubbles. Holding a heavy mixer for more than 10 minutes can be painful for your hands. The ideal weight of a hand mixer is 650 grams and going below that can make your process very unsteady too. It's very imperative to go with a Hand Mixer with the mentioned weight for convenient use.
You might ask how this factor is important. Let me tell you. The base of the Mixer is very integral when you have to store it. A curvier or a heavier base can result in the toppling of your Mixer repeatedly and can get very frustrating. It's better to keep in mind the shape of the Mixer before you buy it and check before investing. One of the best in this category is Cusinaid 5-Speed Hand Mixer.
The cost can range from USD 20 to USD 100, depending upon the quality and features. If you use your Mixer frequently, it would be better to go with one which offers a warranty period to cover all the damages.
The thinner attachments are easier to clean. The mixers which have a seamless body are also easier to clean too as the food doesn't get stuck in them and even if it does, all you have to do is wipe them down.
We hope you now understand the functioning of a hand mixer along with its features and benefits. Hand mixers are easily available in the markets today and using them can be very interesting. They are a baker's favorite appliance and can become yours too, provided you use the right technique with them. We hope this blog has cleared your doubts about Hand Mixers motivating your inner baker to come up with delectable dishes!
Stay up to date
Want to be the first one to know about the latest product reviews, subscribe now.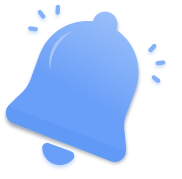 ---