Whether you're an ardent wine lover or like to drink a glass occasionally, having a wine cooler in your house can give you the best-tasting wine as well as a great way to showcase your collection. It's vital to keep your wine at a cool and ideal temperature for it to taste and age well. Wine is considered as a classy and elegant drink, one that ought to be poured just right. After all, a perfectly preserved wine, with its sweet residual and slightly sour acidic taste makes for a perfect accompaniment of a fine evening. The wine cooler is an absolute essential for people who love to throw parties. You can go with inbuilt wine coolers or refrigerators, as they all serve the same purpose. Wine coolers play a very important role in preserving wine correctly. But with so many variants and options, Selecting the right wine cooler may become a tedious task. Thus, before investing in such an important appliance knowing about it will help you select the perfect wine cooler easily. Before we delve further, take a look at some of the most recommended wine cellars that can help maintain the perfect balance for your wine.
The first thing that should be understood about an appliance before investing, is about its working mechanism.
A wine refrigerator works on the same principle as a standard refrigerator. A refrigerant inside the chiller works by removing the hot air and producing cold and fresh air inside. This air along with the various controls present in the Wine cooler allows the temperature inside the cooler to be optimum to store and preserve wine for a long time.
What are the different types of wine coolers?
A single or dual bottle wine cooler lets you store one or two bottles if you are an occasional drinker. These appliances are compact and are usually built in an aesthetically pleasing way earning a place in your living room or bar. On the other hand, inbuilt and freestanding wine chillers can store up to 50 bottles at once and requires a lot of space.
Now that we know the basics, let's understand what factors to consider before investing in a wine chiller.
Budget
The first and foremost thing before any purchase should be the budget. If you're a party freak and want to go with fancy chillers with a variety of options, investing more would not hurt. However, if you're looking for a small scale option for personal use, it's recommended to go for wine chillers with less capacity. Wine coolers can cost somewhere between USD 170 to USD 500, depending on the size, capacity, built and controls.
Size and Style
Size has to be kept in mind while planning to buy a wine cooler. As the bottle holding capacity increases, the size shall increase too. You can go for a built-in wine chiller offers a seamless and neat look or freestanding models that come with an elegant finish. If you want to go with an antique and traditional look, go for wooden frames. One of the best wine cellars that is reliable and efficient is the 'Smad 28 Bottles Freestanding Wine Cellars'.
Temperature
The ideal temperature to store all your wine, be it red, white, or rose should be around 7-12 degrees Celsius. Although most people prefer their white wine chilled and red at slightly warmer temperature control can be adjusted accordingly to maintain a balanced taste. However, for situations like these, it's crucial to go with a dual temperature zone cooler to store and serve all kinds of wine.
Noise
Most of the wine coolers vibrate a hum of around 35-45 Db as the machine continuously works to keep your wine at an optimum temperature. But not everyone would like to be a part of that sound. There are silent cellars too but they are not popular yet. Therefore, to avoid the humming try to place the cooler away from the mingling zone.
Energy
Keep in mind the electricity usage and wattage consumption of a chiller to save extra costs in the near future. Usually, most of the wine coolers use 100 watts on an average. Though some variants allow you to control the temperature without opening the door, saving energy and sustaining a uniform temperature too. It is always recommended to go for star rated appliances that they are proven to be energy efficient
Wine is an all people drink and finding the perfect wine cooler to preserve it, will do wonders for your wine. Now that you what to look for while buying a wine cooler, go ahead and buy this wonder appliance and add that touch of elegance to your home and drink.
Stay up to date
Want to be the first one to know about the latest product reviews, subscribe now.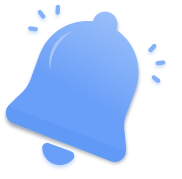 ---