Digital vinyl printing involves printing large images onto a substrate by using a computer-aided design program. You can print large prints on printable vinyl, cardstock, cardboard, and adhesive paper. Digital vinyl printing is a popular and a growing technology. It uses wide-format inkjet printers and large rolls of printable vinyl sheets. They often have adhesive backs that can stick to walls or car surfaces.
Uses of Vinyl Printing
Large-scale printing makes it the ideal solution for printing banners up to a length of 200 feet. The technology is used to print sheets for car wraps, wall coverings, and home décor. Vinyl has a glossy finish. The prints are displayed in HD with crisp details. The printing of vinyl can be used for floor laminates, stand-alone banners, and also as a screen background.
Advantages of Vinyl Printing
Using vinyl printing has increased over the past few years. Printing vinyl has many advantages because of its various properties.
Vinyl printing uses waterproof ink that is durable. The prints are scratch-resistant and withstand heat, cold and harsh weather.
It is a cost-effective advertising solution for most businesses and organizations.
High-quality prints are produced by vinyl printing. Colors and images can be printed in sharp detail.
What Printer Do You Need for Vinyl?
Vinyl printing needs special printers or vinyl cutting machines for printing on large-sized sheets or rolls. It uses wide-format printers that work on inkjet printing and laser printing technology. Inkjet printers spray ink through nozzles to produce their prints. The laser printer uses a beam of light for printing high-quality images at 600dpi.
Which is Better Vinyl or Screen Printing?
There are many benefits of both screen printing and vinyl printing. Screen printing is the process of applying ink to a supporting substrate using a mesh screen. This method produces high-quality print on T-shirts, canvas, and fabric. Vinyl printing can produce banners and durable prints for advertising and décor.
Difference Between Printable Vinyl And Regular Vinyl?
Printable vinyl and regular vinyl are used for vinyl printing. You can use any vinyl to get high-quality prints but the major difference comes during the installation. Printable vinyl comprises an adhesive back sheet with a white background. It is easy to install and to affix to walls or other surfaces. Regular vinyl includes no adhesive back or surface background.
Can You Print on Vinyl With a Regular Printer?
The answer is yes. Printing on vinyl paper at home needs no special machine. You can use regular printers. The vinyl paper should have a coating that can hold ink colors. The size and thickness of vinyl are also important considerations.
We recommend using special vinyl printers for large banners and stickers. We have listed the top vinyl printers below.
Buy Digital Vinyl Printers
VEVOR Vinyl Cutter Machine
The VEVOR Vinyl Cutter Machine is the easiest way to create vinyl decals. It is a vinyl decal machine that can cut and stretch any type of vinyl. It has a maximum cutting width of 630 mm and also a cutting pressure of 10-500g. The machine operates at a cutting speed of 10-800 mm per second.
VEVOR Vinyl Printer
This VEVOR Vinyl Printer is a 34-inch vinyl cutter machine that has a large paper feed of 870 mm and paper feed precision of 3 m. It features 16 MB of cache memory and you can operate it offline via U-disk programs. This system is not compatible with Mac operating systems, but supports windows and HP/GL language.
MOPHORN Vinyl Printer
The Mophorn vinyl cutter can cut up to 53 inches wide. The speed of the machine is 10-800 mm/second, and it can handle up to 1350 mm of paper. Vinyl cutters from Mophorn are easy to use and has a Windows operating system.
Conclusion
Digital vinyl printing is a cost-effective and easy way to replicate artwork on vinyl records and sheets. The most common type of vinyl printer is an inkjet printer. Separate ink cartridges enable high-quality printing of colorful pictures on cardboard and vinyl.
BestViewsReviews ranks and rates hundreds of vinyl printers and inkjet printers based on value for money, controls, functionality, and ease of use.
Stay up to date
Want to be the first one to know about the latest product reviews, subscribe now.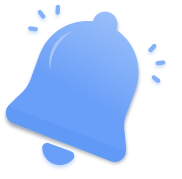 ---