The two most common names that pop up, if you think of the best exercise equipment for indoor exercising are treadmills and exercise bikes. Both options offer effective cardio workout coupled with resistance levels that help you achieve your health targets. In this blog, we will draw a comparison between both the machines to simplify your workout equipment buying process.
Pros & Cons of Treadmills and Exercise Bikes
If we talk about an exercise bike, it has plenty of benefits to offer. Exercise bikes help in weight loss, improve the flexibility of our legs and muscles, reduce pressure on the lower back, and offer a variety of workout plans and techniques. It's great for people who have a hard time balancing themselves on machines. Additionally, with this one, multitasking becomes easy. Hop on the bike, peddle and read that book you never had the time for! However, exercise bikes possess fewer bone-building benefits and burn fewer calories as compared to other exercise equipment.
On the other hand, the treadmill offers convenient auto shut features and burns a lot of calories. With advanced technology, a treadmill offers ample features and a total-body workout with real-time tracking. With different speed and inclination options, a treadmill is perfect for major weight loss. It's a good alternative if you don't have a place to go running around or when the weather permits not to. The downside? Treadmills put more pressure on the joints and lower back. You can't multitask with this one and the chances of injury are higher.
Treadmills and Exercise Bikes: Parameters to Consider
To lose weight, you need to burn more calories than you consume. So, whichever equipment helps you shed more calories is the clear winner. With a treadmill like ProForm 905-CST Treadmill, you can burn anywhere around six to seven hundred calories in an hour, provided you are jogging at an inclined position. On the other hand, with exercise bikes, even if you peddle at an intense rate, the maximum calorie you will lose is around four to five hundred. So, we do have a winner, which is the treadmill!
Looking at this aspect is quite crucial than the calories we burn. Unfortunately, between treadmills and exercise bikes, the treadmill loses this one! Although it is a high impact machine, the chances of losing your balance and getting injured are double. Some injuries can be so severe that you will probably need a few months to recover. Exercise bikes reduce the chance of any such injury. However, some pain in your knees, back, or shoulder can arise from being hunched over continuously. This is why a recumbent exercise bike like Schwinn 230 Recumbent Bike is an excellent option for people suffering from backache!
To see maximum progress, you have to make sure that you include different techniques and plans in your exercise routine. If you stick to doing just one form of exercise, your body will get adapted to it and finally stop responding. So, between treadmills and exercise bikes, which one offers maximum variability out of the two?
A treadmill, like Nordic Track T Series, helps you to play around with the speed and the incline while the exercise bikes, like PYHIGH Indoor Cycling Bike, will offer you variable resistance. A treadmill boosts the intensity of your workout plans.
Treadmills and exercise bikes are both user friendly and great for beginners. When it comes to an exercise bike, you can hop on and start, but a treadmill takes a bit longer to gain speed and for the body to get used to the momentum. But again, that depends entirely on how you adapt to the movements.
Exercise bikes have no or minimal electrical components associated with them. Thus, they hardly need any servicing and works well for years. Treadmills have belts and motors that can break down any time, depending on how they are handled. The repair costs make the treadmill an expensive deal as compared to exercise bikes.
Exercise bikes take up less room, so if you are short on space, you can pick this one. However, it is important to note that some treadmill models can be folded and unfolded as well.
Key Takeaway
Investing in a treadmill or an exercise bike is entirely up to you. Both are efficient machines that help you keep a check on the fitness department. If you are good with both space and money, you can invest in both. Still, if you have to pick just one, we'll suggest going for something that offers you workout flexibility as per your health and body. For older adults, exercise bikes might be a more suitable option as they can use it in years to come without any damage to the body and maintain their healthy streak! Head over to Bestviewsreviews to have a look at the best treadmills & exercise bikes of 2021. They rate top products on the basis of reviews left by consumers like us. So, get, set, shop now!
Stay up to date
Want to be the first one to know about the latest product reviews, subscribe now.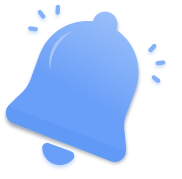 ---