Bluetooth Earbuds are tiny earpieces that can be inserted into the ear channel to listen to music or make phone calls. They operate on the mechanism of Bluetooth and are not connected by any wires. I have explained more about it in my previous blog, "Must have or Must Avoid- Bluetooth Earbuds. This blog will specifically focus on Noise Cancelling Earbuds as unlike good-quality headsets, certain earbuds cannot prevent the outside noise from interfering with the music going on in your ears. This results in a bitter experience when it comes to listening to music. Therefore, before we proceed to find out at some of the best Noise Cancelling Earbuds that you can put your hands on in 2020, let us understand how do these innovative gadgets work.

Have you ever wondered about the mechanism going behind noise cancellation by Earbuds?
Well, the majority of the good-quality Noise Cancelling wireless earbuds picks up noise that is of low-frequency levels and eliminates or neutralizes them before it gets to our ears. This allows only the noise or music from within the earbuds to enter our ear channel.

Some of the best Noise Cancelling wireless earbuds are the following. They deliver the best sound quality and are quite popular among its fan following and are a little on the expensive side. However, if you are looking for best Bluetooth earbuds under USD 50, then I suggest you read my next blog, 'Affordable and Durable Earbuds- Best Bluetooth Earbuds Under USD 50'.
They are one of the best in the market that cancels sound effectively. They have a battery life of 6 hours with an in case playing period of 18 hours. Their battery life is considered excellent as compared to other wireless Noise Cancelling Earbuds. These Sony Noise Cancelling Earbuds come with touch controls and deliver quality music. The charging case can give another four cycles of charging making it 24 hours. They are convenient to place inside the ear and are quite lightweight and classy. They will cost you around USD 178.

Sennheiser Momentum True Wireless 2
They are one of the best wireless Noise Cancelling Earbuds in the market and are expensive of the lot. They provide excellent noise quality and are quite lightweight. They provide up to 7 hours of battery life and 28 hours with charging case. However, they don' have a built-in mic in the earbud making it impossible to call. They are giving a tough competition to all the Sony earbuds by cancelling out the noise effectively allowing you to enjoy the music conveniently. They represent a good sound stage with highs and lows controlled effectively. Overall, this product is worth every penny. They will cost you somewhere around USD 300.

This was one of the first edition of Noise Cancelling Air Pods by Apple. They have a battery life of 5 hours and with the case of around 19+ hours. The biggest advantage of it is the brand Apple and like its previous products, they deliver one of the best. These ear pods are classy and come in a white finish. The only disadvantage being no volume control which otherwise you can control through voice assistant 'Siri'. They have built-in mics in each of the pods and can be snugly fit to deliver the best quality sound. They will cost you around USD 43.99.

These are considered to be the best Noise Cancelling Earphone 2019 with a battery life of 6 hours and 18+ hours from the charging case. Like Apple, they lack volume controls but are otherwise comfy and eliminates all outside disturbances effectively. They will cost you around USD 89.

Bose SoundSport Free, True Wireless Earbuds
These Bose NoiseCancelling Earbuds delivers excellent quality music and are made of superior quality. They are sweatproof making them a hit for gym purposes. These active Noise Cancelling Earbuds takes around 2 hours to charge completely and deliver uninterrupted music for 5 hours approximately. It also comes with 'Find my Bose' feature that allows you to find the buds through an app in case it is lost. It also has a built-in mic that consists of a dual-microphone chip to facilitate convenient calling. They will cost you somewhere around USD 199.

These are one of the best Noise Cancelling Earbuds for Sleep. Their buds are made of soft silicone technology making them comfortable and suitable for long-wearing hours. The silicone material allows the earbuds to sit comfortably inside the ear canal even while sleeping while it effectively blocks out any sound interference. They are not only good while sleeping but also while meditation. They will cost you around USD 11 which is quite affordable as compared to their counterparts.

Technics EAH-AZ79W Review
These are a fine pair of Noise Cancelling Bluetooth Earbuds by Technics'. They have a battery life of 6 hours with 12+hours from the charging case. They throw a surround punchy sound and give full authority to the bass sound. They are comfortable and easy to use and comes with an 'Audio-connect companion app'. This app helps you to choose different sound modes and also helps you track your buds in case you are not able to find them. They will cost you around USD 250.

Although these earbuds may come slightly expensive they deliver the best sound quality and are quite durable. With advanced technology they can be located easily in case you lose them, provides a decent battery life and effective cuts out every external sound that may act as interference. With such attributes and features, this selection of Noise Cancelling Wireless Earbuds will indeed give you a run for your money. Thus, if you are thinking about purchasing one of them, go ahead. They will not disappoint you and hopefully, they will offer you the best musical experience ever.
Stay up to date
Want to be the first one to know about the latest product reviews, subscribe now.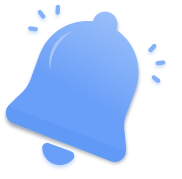 ---