A healthy functioning heart is the key to a long and happy life for you and your family. Blood pressure plays a vital role in ensuring your body is free of any health conditions which could be hampering your daily life both directly or indirectly. Monitoring your blood pressure with a blood pressure monitor may give you a thorough insight into your body. We believe that a blood pressure monitor is an essential commodity and should be a part of every household. Doctors are slowly encouraging more people to keep a stringent check over their blood pressure. The best part about them is that they are low cost and easy to use and to be honest, blood pressure monitors are a medical marvel & save dozens or lives every year! https://youtu.be/eywkfJI4Kfc
How reliable is home a blood pressure monitor?
Due to psychological reasons, people trust the readings at their doctor's clinic more than anything. But one thing they forget to realize is that these monitors give them a one time reading of their blood pressure. Keeping a more regular or periodic check as per your doctor's instructions will help you keep a better check over your overall health. Also, to get more accurate results, it is recommended to take three readings at once with gaps of 30-60 seconds. As far as reliability is concerned, a home blood pressure monitor works on the same principle as that at the doctor's and provides accurate results. However, it should be checked and should be calibrated if it shows inaccurate readings.
Do you need to calibrate blood pressure monitor at home?
Some blood pressure monitors need to be calibrated in two or three years for a more accurate result. It is also noticed that if the monitors are properly cared for, the need for calibration decreases widely. The cuff size is a very important factor. According to a recent study conducted, around 35% of people were observed to be getting inaccurate results due to measuring it with a wrong cuff size. As per our suggestion, replacing a monitor after three years would be a safe bet. Because of their low price, it might not hamper your budget too. Wrist or finger units are generally not recommended because they cannot be adjusted as per the user.
How long do home blood pressure monitors last?
The best thing you can do to check the monitor's accuracy is to take it to the doctor's office. If the deviation is within a few units, then your monitor can last long. Going by the ideal standards, replacement should be done after three years.
How accurate are wrist blood pressure monitors?
Wrist monitors are less accurate because they require you to keep the arm at your heart's level and a slight change in position can cause the numbers to change. Therefore buying an arm cuff BP monitor is recommended as the arm size is bigger and the cuff remains more stable on it, resulting in accurate readings. Wrist monitors need to be used exactly as per the directions. One of the best in this range is 'Cazon Upper Arm Blood pressure' which has a high accuracy rate and relatively simpler controls.
Benefits of having a blood pressure monitor at home:
A blood pressure monitor gives you an easy measurement right at the comfort of your house. The indicators give you a measure of your systolic and diastolic pressure along with the pulse rate. The recommended range varies from 120/80 to 90/60 and reading not within the aforementioned range can be alarming. For people suffering from hypotension, i.e. having their blood pressure on the lower side, regular monitoring can save them from unwanted conditions like dizziness and fatigue. One can increase or decrease their intake of sodium accordingly if they have a monitor at their disposal. Doctors suggest that a healthy individual should measure their blood pressure at least once a day and these devices come in very handy for the same. BP monitors not only can tell your BP levels but can detect many abnormalities in your health. The monitors available in the market today are very compact and easy to use. It is not a herculean task to ensure your heart's well being if you know how to use them correctly and maintain the correct posture while using them. They generally weigh less than 250 grams, making it really easy to carry them. The cost varies between USD 30 to USD 50. Spending on the expensive range can be useful as the high-end ones come with digital monitors that can send readings to your mobile phones directly.
What should I look for while buying a blood pressure monitor?
Purchasing a monitor is really easy these days because they're available at all healthcare stores but one thing that has to be kept in mind are the specifications. Most people prefer arm cuffs over wrist cuffs because of the accuracy factor. Blood pressure monitors generally have a capacity of giving 300-400 readings without a new change of batteries. Markets host many brands of Blood Pressure Monitors so it's integral to identify which one works the best for you. They also come with a low battery indicator on their display panel informing you that it is time to replace your older batteries. Take a look at the most recommended picks of Blood pressure Monitors trending the market currently. Monitors also come with an inbuilt feature of memory display which helps you keep a log of your past readings. This log can be beneficial while paying a visit to your doctor as they can guide you properly knowing your history. Some monitors have the added functionality of storing data for two different users too. Buying one with this feature can be really convenient. Some monitors detect an irregular heartbeat and display a symbol for the same on their panel. This can save you from disorders like Arrhythmia and notify you immediately in situations of extreme difficulties.
The Final Verdict
These monitors can be really effective for you to keep a track of the functioning of your heart diligently. The benefits are innumerable and having one in situations of emergency can be really helpful. Brands like LOVIA and CAZON offer highly accurate monitors with a large and easy to read display. If you can ensure your heart's well being in a matter of a few minutes, we think investing in them is an excellent bargain. Being aware of your body's health gives you immense confidence and helps you in the longer run.
Stay up to date
Want to be the first one to know about the latest product reviews, subscribe now.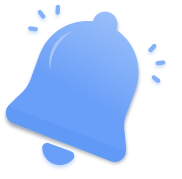 ---