The conflict between a jump starter vs. car battery charger will certainly bother you whenever you are planning to invest on either of them. A car battery can stop working due to various reasons like leaving your headlights on once the car is idle or simply because your battery is old and needs replacement. Extreme temperatures and a defective alternator can also cause your battery to drain. Under such conditions, you can either go for a car battery charger or a jumpstarter.
The major difference between them is the mechanism on which they operate. While a car battery charger takes many hours to charge, jump starters like DB Power portable jump starter can bring the engine alive with just a jolt. A portable jump starter is a handy and essential gadget that can bring you out of such emergencies easily. In this article of jump starter vs. car battery charger, we'll understand the difference between both the devices for clarity. This will help you identify your need and buy the required device accordingly.
About Car Battery Chargers
Car battery chargers like Topvision 2200A peak can easily full charge a battery and are must-have's if you own a car. These chargers convert AC current to DC efficiently. However, battery chargers should be bought depending on the specs of your car battery. Most car battery chargers have a capacity of 2 amps which implies that it'll take 24 hours to charge a 48 amp-hour battery. Car battery chargers are inexpensive and work with most standard batteries in a smooth and seamless manner. On this note, another thing to remember is never to allow a jump starter to come in contact with water. Especially, before car wash, make sure to disconnect the jump starter.
Advantages of a Car Battery Charger
Car battery chargers like Ampeak smart battery charger is majorly popular for its convenience. Their durability makes them very popular amongst the users as compared to the popularity of jump starters like the DB power portable jump starter. If you want to go with an ergonomic option and contribute towards a safer and greener environment, you can opt for solar battery chargers. Such chargers use the rays of the sun to charge your car's battery while keeping the environment safe from various releases and fumes.
Many times, you often get confused between jumpstarters and jumpers cables and which is better. To know more about them, read my other blog, jump starters Vs. jumper cables.
Disadvantages of a Car Battery Charger
As compared to jump starters, a car battery charger like Noco Genius 1 requires to be charged separately before use. You should certainly charge them prior to any emergency to be able to successfully use them. Another downside is that a charger might take a lot of hours to completely charge your battery.
About Jump Starters
Jumpstarters like Tacklife T8 800A Peak jump starter, give an instant surge of power to your battery. This process takes just a few minutes as compared to car battery chargers. The high output makes the battery ready to start. People who need to go back to the road quickly can use a jump starter for convenience. Jumpstarters are portable and can be stored easily inside your car.
You would need to drive your car for thirty minutes at least to give the required boost to your battery, after using the jump starter. Jumpstarters are also affordable as compared to good car battery chargers. To know more about how to use jumpstarters, refer to our blog, Jumpstarters 101.
The Final Verdict
Your final decision should rely on your needs and requirements. If your battery stops working on cold mornings, a jump starter should solve your problems. However, if you want your battery to be fully charged during all times, a car battery charger should work the best for you. Whichever process you follow, go through the user manual carefully for your safety and necessary precautions. We hope our blog of jump starter vs. car battery charger helps you in identifying your requirement.
For more buying options, head over to Bestviewsreviews.com. They review & recommend some of the best products based on their quality, performance, and durability to simplify your buying process. So don't forget to take a look, before you get hooked. Happy shopping to you!
Stay up to date
Want to be the first one to know about the latest product reviews, subscribe now.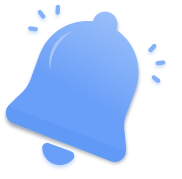 ---