While shopping for a new printer, the most basic question which you might come across is whether you should go with an inkjet or a laser printer. Both the printers produce good results if you've bought a good variant. There are some important differences between both that might help you choose one. Let's compare both the printers on some basic parameters in this blog to simplify your buying experience. Learn more on inkjet printers. 
Inkjet Vs. Laser Printer: Process 
Inkjet printers work on liquid ink which is deposited onto the page with the help of a print head. The print uses many micro nozzles and the ink droplets transfer to the paper. 
In laser printers, the laser generates an electrostatic charge to transfer the toner (powder) to the paper. This power is bonded to the surface by heat. 
Inkjet Vs. Laser Printer: Cost 
The difference in cost between the two printer types is one of the most important factors you need to consider. Inkjet printers like Brother MFC-J995DW are less expensive as compared to laser printers as there is a difference in technology with laser printers being a more complex device to make and are therefore costlier to manufacture. 
It's rare to find a laser printer below $150.
However, you should keep in mind the cost of ink replacement of inkjet printers are higher. Printer ink is expensive and is designed for precision. Printing black and white text with inkjet printers can cost you around 5-10 cents per page and color prints can go up to 15-25 cents per page. 
Toner cartridges are used in laser printers and are more affordable. With laser printers, black and white printers cost less than 5 cents and colored prints do not exceed more than 15 cents. Toner cartridges are also easier to store as they do not dry out. 
Inkjet Vs. Laser: Print Quality 
Inkjet printers are a good option when it comes to printing images and photos because of dye and pigment-based ink. With laser printers, printing the best graphics requires you to have compatible paper, and still the quality is not as good. 
However, when it comes to text, laser printers like Brother Monochrome Laser Printer do a better job as with inkjet printers the ink might bleed. Ink also has a tendency to smear and generally takes a few seconds to dry. 
With HP Laserjet Pro M521dn Laser Duplex Printer, the heat-transfer method helps with printing crisp and sharp text. 
Inkjet Vs. Laser: Printer Size 
Compactness and portability are equally important while buying a printer and should be considered. Laser printers are generally larger and heavier. If you've got limited space, it is easier to fit an inkjet printer like Canon Pixma TS6320 Wireless Printer in that space.
Laser printers have a large print drum and multifunction features which makes them bulkier. 
Key Takeaway 
If you've to print occasionally, an inkjet printer is a better option for you because of the low upfront cost. Laser printers are better for printing text and inkjet printers are better with graphics. Inkjet printers are generally more compact. It is advisable that you read through the All-Inclusive Guide that tells everything you should know about Inkjet printers.
With a comparison on these parameters, we hope you will be able to make an easy buying decision. 
For more buying options, head over to Bestviewsreviews.com. They review & recommend some of the best products based on their quality, performance, and durability to simplify your buying process. Happy shopping to you! 
Stay up to date
Want to be the first one to know about the latest product reviews, subscribe now.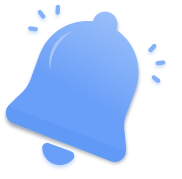 ---