Celebrate this Independence Day with an exciting shopping sale with deals and discounts from thousands of brands and labels. This period marks the beginning of the Independence Day sale. All your favorite online stores like Amazon, Walmart, and Target come together to offer the best deals on many products. This blog will help you explore products that will be on discount this Independence Day.
When is Independence Day?
The United States of America considers the 4th of July as its Independence Day. This event takes place annually and is celebrated with fireworks, parades, and concerts across the country. Casual family gatherings like barbecues and parties are also a part of this celebration.
Why Do We Celebrate Independence Day?
On this day, the Declaration of Independence was signed and the birth of an independent nation took place. This day is significant in the American history and is one of the definite National holidays in the continental US.
This year the 4th of July is a Sunday, which means the federal holiday will be on the next working day, Monday, July 5, 2021. All of us will have a long weekend and a chance of a memorable get-together with our loved ones.
What to Expect From 4th of July Sale in 2021?
Electronics are usually the bestsellers on July 4 and that trend should continue in 2021. You can take advantage of this 4th July sale to get as much as 88% discount on electronics
During the event, stores like Harman Audio may offer up to 50% off on headphones and speakers, while JBL may offer a deal of up to 88% off on refurbished headphones
Discounts on clothing, shoes, and accessories might go as high as 80% this 4th of July sale
One of the major home improvement stores, Lowe's, is having a July 4th sale with various items. You can get a $50 discount on select Weber grills, patio furniture, tools, large appliances, and more
During eBay's Independence Day sale, you can save up to 78% on certified refurbished items from big brands like Arlo, iRobot, Cuisinart, and Bose
Ma'am shoes, known for its comfortable kicks, will offer a discount of $30 when you use the coupon code "JUL30." This offer will expire on July 6
BestViewsReviews covers and reviews American Flags, Laptops, Tablets, Bluetooth speakers and home appliances like smart TV, which will be on discount this 4th July Sale.
When Do Independence Day Deals Start?
This year's 4th of July sale started almost immediately after Amazon Prime Day, and there are some early bird discounts on selected products. The majority of stores are offering discounts until July 4, while some are extending their holiday sales until July 5 or further.
Get Up to 60% Off on Patio Furniture
Patio chairs, rugs, hammocks, benches, and other items can be found for up to 60% off at places like Wayfair. Websites such as Build.com are likely to offer up to 50% off on a variety of patio furniture, decor, fixtures, and improvements. Don't forget to check out Target's 4th of July sale. It has previously offered discounts of up to 30% on various home goods, including patio furniture.
Get Up to 55% Off on Large Appliances
We expect a few retailers to offer appliance deals, with most offering discounts of around 40%, though some may go even lower up to 55%.
Products to Go for this Independence Day sale
Welcoming the country's freedom with some thoughtful and exciting gifts seems like a great idea to celebrate. And that is why we will list down some exciting products you can go for this Independence Day sale.
Wooden Stick Flag
This lot of 50 wooden stick flags can be used for parades, school functions, games, etc. Made of sturdy wood and high-quality polyester, each flag in this pack can be used for a long time. They can be put in a mug to create a patriotic vibe immediately.
TUFT & NEEDLE - Original Queen Adaptive Foam Mattress
This award-winning foam mattress is developed and refined by foam experts and designed to be the best. It adapts to your body and the way you sleep, offering you better comfort and support. Its pressure-relieving comfort, sink-into-your-bed softness, and cooling sleep surface are just a few of the things that make TUFT & NEEDLE stand out from other foam mattresses.
Farberware FDW05ASBWHA Portable Countertop Dishwasher
Farberware Portable Countertop Dishwasher features 5 preset programs. The baby care mode is to wash the baby bottle in one load. Glass & Fruit wash mode effectively removes tough stains from any glass or fruit. A 5-liter built-in water tank can wash up to 10 place settings at once. It's also easy to use and clean. This dishwasher produces up to 12 place settings at a time. It has a cycle for sanitizing baby bottles and a handy cut-off so you can run the machine as you load dishes.
Toshiba EM131A5C-BS Microwave Oven
The Toshiba EM131A5C-BS Microwave Oven offers 1100 watts of cooking power to heat frozen foods, pizza, reheat leftovers, and so much more. This microwave offers high power with the convenience of a one-touch sensor cook button. It automatically weighs and measures the ingredients as they cook to ensure the best results and even heat application.
What Not to Buy During this Independence Day Sale
Compared to current sales, Amazon Prime Day saw better prices on tech items like laptops, tablets, and smart home speakers. Back-to-school shopping in the coming months and Black Friday and Cyber Monday in November are likely to see lower prices on these items.
If you were running out of ideas on what to do this Independence Day, then I am sure now you have many. We also have an exclusive blog section where we have listed gift ideas for all major national holidays this 2021. You can browse through them by heading over to Bestviewsreviews.com. We review and recommend only the best products based on their quality, performance, and reviews.
Stay up to date
Want to be the first one to know about the latest product reviews, subscribe now.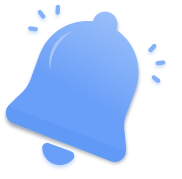 ---