Who doesn't love coming up with new and delectable recipes in the kitchen? But to get our cooking process started, some essentials are fundamental and should be bought at the earliest for cooking delicious recipes. One of these indispensable appliances is the Immersion Blender. It could be a latte, sauce or simply soup, an immersion blender can make them easily. These blenders cut the manual labor significantly and rapidly blend the mixture. Purchasing the right model for your kitchen can be a bit tricky, but today we're here to simplify your research by manifolds. Before going further take a look at our most recommended selection of Immersion Blender for 2020.
So after mentioning such qualities, one may naturally ask what is an immersion blender used for?
Immersion Blenders can churn and blend large amounts of liquids in a matter of a few seconds. It differs from the standard blender as a standard blender has a set pot for getting the process started. But, Immersion Blenders can be put inside any pot. This is an advantage since you no longer have to transfer hot and messy liquids, into any other containers. You can just put the Immersion Blender to work and blend the liquids however you want. Although Hand Mixers work on similar lines, there are subtle differences between the two. To know more read my blog, "Immersion Blenders Vs. Hand Mixers".
Immersion Blenders are used in the kitchen in innumerable ways. It can make your cream frothier and can give your smoothie a better consistency. From making tomato Purées for your favorite pasta to beating eggs, this versatile device is a valuable addition. This hand blender saves us a lot of time and makes tougher tasks simpler. To know more about the ways to use it, read my next blog, "Know Hows of an Immersion Blender" which will give you ideas on using a blender suitably.
What are the benefits of buying an Immersion Blender?
The immersion or stick blender can provide you with the creamy texture of coffee which you can only dream of by manual whisking. It can whip your things quickly and is very convenient to handle too. Let us look at some of its benefits
This blender is really light and easy to carry around. Its compact size and robust build makes it a winner. Its storage is pretty easy even if you have a restricted kitchen area too.
Immersion Blenders are really easy to clean as all the attachments can be simply washed by water and the wand can be regularly rinsed after each use. However, some blenders are dishwasher safe and if you prefer to not do the scrubbing yourself, you can go for these variants.
Immersion Blenders come with various controls to maintain and manage their speed. Many of them come with 5 speed control allowing you to manage the speed as you want. One of the popular products in this category is Utalent 5-in-1 Immersion Blender.
Some variants come with added features to strengthen your grip. They offer a soft, padded hold and sturdy grip which doesn't strain your hands.
Things to consider while buying an Immersion Blender
These blenders, especially the new models, come with many special attachments. These additional accessories make your process even simpler but can be a little heavy on the pocket as they make your blender multi-functional.
The range can begin anywhere from USD 20. High-end models like the 'Cuisinart Smart Stick' can cost as high as USD 70 because of their extra accessories and features.
Sometimes a product fails to perform as per the claims. It's better to go for products with a warranty period to ensure lesser extra costs.
Blade shafts made of stainless steel are more powerful, consistent and durable. Not only this, going for this steel also ensures that there are no cracks on the vessel in which the food is.
Power and speed go hand in hand for any electrical appliance. Depending on your needs and requirements, you can go for a more powerful version. An output of 200 W is typically enough for performing the necessary tasks. Most variants only come with two speed settings- low and high. So this is one important factor to be kept in mind because it might take a little time to get used to its operation.
The Bottom Line
Immersion Blender is a powerful tool and can help you with the preparation of various dishes. If you keep the above features in mind, we're sure that the product you finally purchase would be worth every penny. Investing in a good Immersion blender will help you transform the consistency of your favorite recipes. So what are you waiting for? It's time to buy one to relish in the fantastic taste of your hand cooked delicacies.
Stay up to date
Want to be the first one to know about the latest product reviews, subscribe now.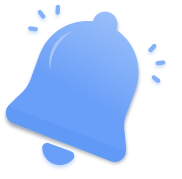 ---