A French press coffee maker helps you to make a flavorful brew along with the rich taste and aroma of freshly brewed coffee. This manual coffee maker consists of a cylindrical carafe, plunger, and a built-in filter that allows you to make a consistent cup every time you use it. Read our blog to know all about the French Press Coffee Maker and its various uses.
How Does a French Press Coffee Maker Work?
The method is quite simple and involves immersing the ground coffee in hot water. By pressing the filter, the brew is then strained. Remember, that the optimum temperature of the water should be 200 degrees F for extracting the flavors. The temperature of the water plays a big role in making a fine cup of coffee. Cooler or hotter water can hamper the taste of the coffee significantly. If you are looking to buy Coffee Makers, take a look at the best coffee makers, 2020 to know more about them.
To take a peek into the working of the coffee maker, check our video at https://youtu.be/XzAaEPjD-Oc
How to Make French Press Coffee?
To make this coffee you will need a French press coffee maker, stirrer, kettle, water, and coarsely ground coffee. Repeat the following steps to get your cup of coffee:
Preheat your French press coffee maker by pouring some hot water inside
Grind your coffee and ensure that it's chunky and coarse. You can use a burr or blade grinder for this step
The consistency is important as the French press method is an immersion brew method and the coffee stays submerged in the water for the entire process
As a general rule of thumb, it's recommended to use 15 grams of water for every gram of coffee. To be exact, you can use a scale or a measuring cup
Empty the coffee maker once it attains the optimum temperature
Warm the water at 200 degrees F in a kettle. Since the temperature is a crucial factor, using a thermometer to measure the water temperature is recommended
Add coffee grounds to the coffee maker and pour the hot water on top in a spiraling motion. Then fill the carafe completely
Stir your concoction and place the lid on the maker. Press the plunger down so that the filter touches the top of the hot water
Wait for four minutes and then press your plunger completely. Do not push vigorously. Be gentle so that you can squeeze all the goodness slowly
After the time is up, pour your brew and savor your hot brew.
What are the Pros and Cons of Using a French Press Coffee Maker?
A French press coffee maker extracts the maximum amount of flavor and the end result is absolutely robust and rich textured coffee. Other advantages include easy maintenance and cleaning. You can clean your French press with just dish soap and hot water. You can also use your dishwasher to clean such coffee makers as most models are safe to wash in one. But remember that only good quality coffee grinders can offer the best taste
The disadvantage is that you will get an inconsistent cup if the measurements are not precise and the need for immediate consumption to avoid over-extraction.
Conclusion
A French press coffee maker is fairly easy to use if you keep the ratio and temperature in mind. The end result is very satisfying to people who like their coffee rich and dark. We hope our blog helped you learn everything about the French press. If you planning to buy one online, then take a good look at the return policy in case of any issues. This blog should help you select a suitable French press coffee maker for yourself easily. Although there are several types of coffee makers available in the market, a French Press Coffee Maker allows you to brew every kind of coffee as well. Besides, coffee offers many health benefits as well.
For more buying options, head over to Bestviewsreviews.com. They review & recommend some of the best products based on their quality, performance, and durability to simplify your buying process. So don't forget to take a look, before you get hooked. Happy shopping to you!
Stay up to date
Want to be the first one to know about the latest product reviews, subscribe now.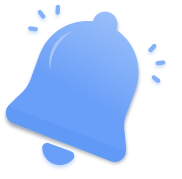 ---