There is a lot of hard work and challenges that go when you are looking to clean old pillows. Our pillows need our attention often, as they attract a large amount of dust and dirt. Cleaning them is really important, as the new and fluffy pieces can also get yellow and dirty if you do not follow the right steps. People generally toss old and yellowed pillows because of not being able to take care of them at the right time. 
Sweat and natural oils from our bodies accumulate on the pillows over time. This can be really unsightly and even trigger allergies for some. Hence, in this blog, we will guide you through the process of cleaning your old pillows, so that you do not have to worry about replacing them each month. 
How to Clean Old Pillows?
The ingredients you will need are:
1 cup laundry detergent 
1 cup dishwasher detergent 
1 cup bleach 
½ cup borax 
Repeat the following steps to give it a nice wash: 
Before proceeding, it is very important to check the tag of your pillow and ensure that it is washable. Many synthetic and feather pillows are non-washable
After that is done, remove the case of the pillow along with the protector
The most crucial step is soaking your pillows in hot water. This will help loosen all the dirt, dust, and the toughest stains 
If you have a front-loading machine, you can soak your pillow there or use a separate container as per convenience. Make sure to follow the steps required to wash pillows in the washing machine
Mix laundry detergent, dishwasher detergent, and borax in a large pot along with water and heat till they come to a boil
Ensure that all the ingredients have dissolved properly
Soak your pillow in these ingredients along with the bleach
Keep them soaked for at least 30 minutes. You can also flip the side to ensure that the pillow looks clean from both ends 
Post this, run the pillows through a full wash cycle inside your washing machine
The last step is to let the pillows dry. You can either let them air dry or add a couple of tennis balls to the dryer to help add the extra fluff. 
Conclusion 
We hope our method will help you add shine and sparkle to your dull pillows. This method works well on memory, throw, and down feather pillows too. While these pillows can take a lot of time to dry, all the toughest stains are easy to remove with the afore-mentioned techniques and a good detergent. To know more about the cleaning products, new pillows and more, head over to Bestviewsreviews.com. We review and recommend some of the best products based on their quality, popularity and performance.
Stay up to date
Want to be the first one to know about the latest product reviews, subscribe now.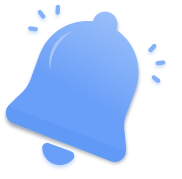 ---