Stand mixers are downright convenient and essential in the kitchen. To buy the right stand mixer means convenience, efficiency and timesaving. Equipped with multi-features and control buttons, this kitchen appliance can make all basic preps for your dishes in a snap.
Although there is always a comparison between a hand mixer & stand mixer, the latter like Cuisineart SM-50 any day outperforms a hand mixer easily. Their stability, additional accessories and blades make them versatile and multi-taskers.
Of course, with so many trusted brands in the market, choosing a suitable stand mixer is almost a challenge. Each brand has its additions and exciting offers, and finding the right one among the bevy of models will take some research and honest reviews.
This blog is to help those deal-hunters who can settle on the right product easily. It gives you some tips on how to buy a stand mixer.
Uses of a Stand Mixer
Stand mixers like Cheftronic SM985 are useful for many tasks, as they can multitask with its various attachments. A stand mixer can whisk, blend, mix, beat and knead taking care of the preliminary food preparation process. Even without attachments, a standard stand mixer like Aucma Stand Mixer, comes with a whisker, dough hook and beater, allowing you to perform basic preps easily. The high-end offer additional attachments, like a meat-grinder or an ice-cream maker, to deliver an overall performance.
Things We Can Make With a Stand Mixer
A stand mixer like FIMEI 600W is a versatile appliance capable of making and prepping for many dishes. They can,
Shred meat, especially chicken easily
Kneads the dough for making pizza or rolls
Whips cream, eggs and churns butter
Whips egg whites
Grounds meat like beef
Churns ice cream
Limitations of a Stand Mixer
As much as we would love to keep talking about the numerous ways you can use this appliance, it comes with certain limitations as well. And it is our duty to point them out for you. This way, you will know what you are signing up for.
For starters, stand mixers like Costway, can be heavy to keep moving around. So you might want to consider placing it at an easily accessible location. They are also difficult to clean because their attachments need to be washed thoroughly. Moreover, once a week you should use a good dishwasher powder or detergent to wash off any residue. Washing with vinegar also helps.
Beware of using stand mixers for mixing stiff dough. It might lead to a motor burnout, as the motor will have to work extra to knead through the stiff dough.
Stand mixers are also not built to run for longer periods. This might cause an early breakdown of the machine.
Buying Guide for Stand Mixers
Size and Weight
The acceptable and common size seen for stand mixers is between 4 Qt to 5 Qt. But, if you have a large party to feed or you occasionally indulge in catering, then a bigger stand mixer is recommended. But for the daily standard purpose, a countertop variant should do. Bigger stand mixers are heavier too. So, it is important to first identify your requirements before investing in it.
Price
There are various segments of cost for a stand mixer. A standard mixer with basic attachments will cost you somewhere between $100 to $230. But, the bigger and better ones will cost you additional hundreds of dollars. The price usually depends on brand, size, features, and attachments.
Power
The power of a stand mixer should depend on your usage. If you are a frequent user or cook in large batches, then go for a stand mixer with a powerful motor. More the wattage, the better will be the strength of the motor.
Additional Features
Stand mixer as a product offers many choices to the users and a large variety to select from. The models often differ in speed, modes, attachments, sizes etc. Go with models that come with a whisker, dough hook and paddle. If you are a professional go with the ones that come with an ice cream maker or offer additional benefits.
Conclusion
A stand mixer is a significant addition in the house and can be efficiently used for many tasks. If you are planning to buy online, then take a look at some of the reviews and recommendations for a particular product. Also, read the return policy or money-back guarantee policy carefully before the purchase. Although stand mixers are relatively bigger than their other counterparts, they still win the spot because of their efficacy, looks, convenience and demand.
For more buying options, head over to Bestviewsreviews.com. We review and recommend some of the best products for you based on their quality, performance and demand.
Happy shopping to you!
Stay up to date
Want to be the first one to know about the latest product reviews, subscribe now.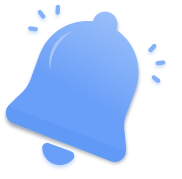 ---