Using furniture sliders for fitness is the ultimate Gen-X exercising technique that has -caught on like wildfire. The reason behind this strange exercise accessory is the friction factor that increases between the body and the core when you try these Furniture Sliders while exercising.
Such sliders strengthen your core and make you feel energetic and strong. The tough grip by your toes and fingers on the slider while engaging the core muscles is one of the most effective exercises for abs and lower body. If you are thinking, if they are the same as fitness sliders, then yes! Read through this blog to know everything about furniture sliders for fitness.
Benefits
Sliders can increase your balance by allowing you to sync your moves to maintain the friction between you and the floor
Sliders can engage your core like no other, giving you healthy and strong abs
Every core muscle in your leg works to keep you balanced while working out on Furniture Sliders. Your legs need to flex their muscles while working out on sliders in order to keep you moving and balanced
Sliders improve the stability of the entire body
It's a low-impact exercise and is best for people who have had injuries or soreness of muscles
They are one of those fewer exercises that are perfect for beginners who are looking for a healthy life
Furniture Sliders for Fitness: Types of Exercises
Let's look at a few of the exercises that you can try at home using a slider. These are compact, lightweight, versatile tools and work great for various core-strengthening exercises. You can use them to either move your furniture or to get a great workout every day.
Body Saw
This exercise needs you in the plank form with your legs spread parallelly but on the sliders. Now, engage your core and start pulling your legs towards your body by dragging the slider towards the shoulder. This is great for doing abs workout and a suitable form of cardio.
Slider Mountain Climber 
While doing this put your entire body weight on your forearms and maintain the plank position. Keep your toes firmly planted on the sliders, one on each, and slowly start moving your right leg towards the shoulder, followed by your left leg. This motion should match a person trying to climb a mountain while staying parallel to the ground.
Croc Walk with Sliders
This involves you to keep your palm firmly planted on the ground and your body to maintain a plank position. Your feet should be stretched out parallel to the ground. Now on the count of three, try moving your body forward with your hands matching the movement of crocodile arms. Try covering 10 yards with this, while you keep your body and legs straight.
Bear to Plank and Plank to Bear
This exercise will make you hold your body in two different positions and will be counted as 1 rep. Keep your body in the plank position and slowly move your legs towards your chest while you place your toes on each slider. This will make you attain the bear pose. Push your legs back to the plank position and repeat.
Oblique Tuck-in
This allows you to form the plan position at first. However, only one of your leg will rest on the slider with the other leg crossed over at the ankle. Slowly bring your legs towards the chest and go back to the plank position again. Repeat the same for about 10 times.
Key Takeaway
These are just a few of the exercises that you can begin with. The internet, especially YouTube, is filled with challenging exercises using sliders and one can only imagine the amount of impact it creates on the body. Since such exercises engage your core more than the others, it usually yields quick results. Such multitasking, versatile gizmos are rarely found and should be taken advantage of, when you can.
To know more about your buying options, head over to Bestviewreviews.com. We review and recommend some of the best products based on their popularity, demand and standards.
Happy Shopping to You!!
Stay up to date
Want to be the first one to know about the latest product reviews, subscribe now.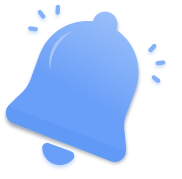 ---