Drip coffee makers use one of the traditional ways of brewing your coffee. They are highly popular for their convenient way of brewing coffee. This method involves a filter that can be filled with ground coffee and then loaded into the coffee maker. The reservoir is then filled with water forcing it to flow upwards due to the heating element. It then passes through the bed of coffee ground that absorbs and retains the taste of robust coffee beans in it. It is because of this process, that the coffee tastes delightful and offers many health benefits.
The brewed coffee is then subsequently poured into the carafe and is ready to consume. This blog intends to shed some light on drip coffee makers so that you can make an informed choice. Thus, if you are planning to buy a coffee maker soon, you can look at some of the best coffee makers, 2021.
If you are having difficulty using your newly bought French Press Coffee Maker, then check our video on it at https://youtu.be/NTqrYAo8faA
What is the Difference Between Percolator and Drip Coffee Makers?
Percolators cycle water through the ground coffee repeatedly. With the consistent boiling and the longer running time, the coffee might taste bitter. This is due to over-extraction of flavor. Thus, with a percolator, you will need to be cautious with the temperature and the brew time to ensure a tasty cup.
However, this is not the case with drip coffee makers as it automatically regulates the temperature and the brew time. Moreover, the water doesn't cycle repeatedly through the ground coffee, like in percolators.
Drip Coffee Vs. Other Coffee Brewing Methods
Drip Coffee Vs. Pour Over
Drip coffee is made by the coffee maker that automatically drips the water into the bed of coffee beans to absorb the taste fully. The user's involvement is limited to adding the ingredients only. However, pour over coffee makers require your continuous involvement as you can control the speed of the water.
Drip Coffee Vs. Americano
Americano is a mixture of espresso and hot water and the ratio can be adjusted as per the liking of the drinker. As Americanos use espresso, the flavor is richer and full-bodied.
Drip Coffee Vs. French Press
French Press differs from the drip method in both the flavor and preparation. A French press does not require a filter and the taste is richer but slightly bitter.
How to Choose Drip Coffee Makers?
Pre-Steep
This feature comes in new drip coffee makers and allows you to wet your grounds before brewing for complete flavor extraction.
Size
Some of us already run tight on kitchen counter space because of a wide variety of preexisting appliances. Hence, it's preferred to go with a compact and space-saving design that can be used and stored conveniently.
Capacity
If you are a frequent coffee drinker, you would want to go with a coffee maker with a large reservoir. Thus, checking the capacity and the number of cups it can produce is important.
Carafe
Majorly available in glass and thermal stainless steel, the latter is much popular. This is because they are durable and retains the heat for a longer time.
Easy to Clean
It's advised to go with a drip maker with removable and dishwasher safe parts for convenience. It's important to clean your maker regularly to extract the best out of it.
How to Clean Drip Coffee Makers?
You can mix equal parts of vinegar and water and run a full cycle to clean your coffee maker. After this, run a cycle with plain water for deep cleansing.
Deeper stains can be removed by a sponge and baking soda. The removable parts can be cleaned with warm and soapy water.
Best Drip Coffee Makers
Drip coffee makers vary according to capacity, build, design, and many other factors. Let's have a look at some of the best drip coffee makers trending the market today.
Technivorm Moccamaster
Technivorm Moccamaster has a unique and robust copper boiling element for brewing your coffee at an ideal temperature. Its large capacity of producing 10 cups at a time makes it an absolute winner. The complimentary thermal carafe also keeps your coffee hot for a long time.
Cuisinart DCC-3200
Cuisinart DCC-3200 maker comes with 24-hour programmability. The brew strength feature allows you to choose your flavor as per your preference. Therefore, its large capacity and affordability make it a worthy purchase.
Breville Precision Brewer
With an adjustable bloom time and water delivery system, Breville Precision Brewer features a brushed stainless steel finish. It also comes with six pre-programmed settings for convenient brewing.
Oxo Brew 9
Another SCA-certified coffee maker, OXO Brew 9 comes with a double-walled carafe and helps you extract coffee at an ideal temperature. It has 24-hour programmability and comes with easy to use controls for convenient navigation.
Ninja 12-Cup Programmable Coffee Maker
Its advanced broiler helps you brew a perfect cup of coffee, every time you use Ninja 12- Cup Programmable Coffee Maker. The adjustable warming plate keeps coffee fresh and flavorful for up to 4 hours. The permanent gold-tone filter saves the replacement cost too.
The Bottom Line
We hope our blog will help you make an informed buying decision. To select the best type of coffee maker available for yourself, head over to Bestviewsreviews.com. You can also check out other coffee accessories like coffee pods or coffee grinders. We review & recommend some of the best products based on their quality, performance, and durability to simplify your buying process. So don't forget to take a look, before you get hooked. Happy shopping to you!
Stay up to date
Want to be the first one to know about the latest product reviews, subscribe now.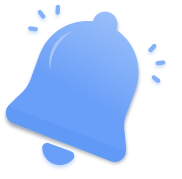 ---