Gas grills are modern appliances that make your outdoor cooking experience better. They can be used inside but due to the smoke and heat release, you should use them outside. Grills come with cooking grates that are ideal to cook meat and veggies. The cooking mechanism of a grill ensures even and tender cooking.
Finding the right gas grill can be a challenge with so many brands in the market. This blog intends on giving a detailed overview of gas grills with an informative buying guide.
What Are Gas Grills?
Gas grills are grills that use gas as fuel to cook food. They allow the burning of natural or propane gas in the tank placed right with the grill. This heats the cooking chamber and allows you to cook conveniently. The heating process is slightly similar to the way a gas stove works. You can control the heat by turning down the knob. These grills can vary widely in price and performance.
How to Choose the Best Gas Grill?
Size 
It is important to consider the size of the grill before the purchase. A single, or double burner grill will be sufficient for a small family. For larger gatherings, a bigger grill of 4 to 5 burners is ideal. Make sure you identify your requirement before purchasing a gas grill.  
Material 
The biggest problem that comes with an outdoor gas grill is rust and degradation. We recommend you go for materials that can withstand weather changes. Stainless steel grills are highly durable and a common choice for grills. They are easy to clean and are good conductors.
Burners Types
Selecting the right burner type is a crucial factor to consider before making a purchase. If you are aiming at smaller get-togethers, then go for conventional tube burners. Infrared burners are ideal for larger gatherings. Such burners remain unaffected by wind and offer uniform heat distribution. 
Features 
Many newer models of gas grills have added safety and convenience features. Today, most of the grills are available in packages of side burners, side tables, tool hooks, cabinet or bottom rack storage.  
Price 
Gas grills are usually affordable. Generally, portable grills are available between $250 - $2500 depending on factors like size, features, material, and others. 
Warranty 
It is important to have at least a standard 1-year warranty on the product. Many brands offer an extended warranty period. You can consider buying grills from such brands. Make sure you read the product description before the purchase. 
How Long Do Gas Grills Last?
Gas grills are usually long-lasting kitchen units, but it also depends on how much care and maintenance you do. Your grills will last at least ten years if you clean them before and after cooking. It is important to replace worn-out parts on your grills as soon as possible. The best quality grills can even last for 15 years.
Buy Best Gas Grills
Char-Broil 463377319 Gas Grill
The Char-Broil 463377319 Gas Grill is a 4-burner cart-style grill. It comes with an advanced Porcelain-coated grease pan that is easy to clean and remove. It uses Propane liquid petroleum gas as a fuel source. This grill is built with sturdy stainless steel material for ensuring higher durability.
Weber Q-1200 Green LP Gas Grill
This Weber Q-1200 Green LP Gas Grill offers quick-cooking due to easy-start electronic ignition. The cast iron and porcelain-enameled body design give long-lasting usage. This portable grill is convenient to carry and use. It measures 20.5 x 40.9 x 24.6 inches and weighs just 30 pounds.
Weber Spirit E310 Gas Grill
The Weber Spirit E310 Gas Grill works on natural gas and comes in a compact size to promote portability and convenient use. It has a porcelain-enameled lid with rust-resistant features. The grill consists of sturdy caster wheels for easy maneuverability. It has six tool hooks that help you access your grilling tools easily.
Dual Fuel Combination Gas Grill
The Dual Fuel Combination Gas Grill comes with 3 tube burners for more cooking capacity. The integrated ignition has a control knob with an attached rubber grip. It also offers a convenient cleaning mechanism and comes in stainless steel material for durability. This grill offers a total cooking space of 557 sq.
Char-Broil Classic 360 3 Gas Grill
This Char-Broil Classic 360 3 Gas Grill can accommodate large batches of food easily and comes in a black metallic finish. It offers 360 square inches of cooking space. This outdoor grill is lightweight and durable, and an ideal fit for outdoor cooking needs. It measures 24.1" x 51.2" x 43.5" and weighs around 80 lbs.
MARTIN Portable Propane Bbq Gas Grill
The MARTIN Portable Propane Bbq Gas Grill comes with U-shape burners that offer 14000 BTU and ensure even cooking. It has foldable supporting legs that make it a convenient option in the market. The adjustable temperature setting allows you to cook slow-grilled meats and other dishes. It has a total cooking surface of 354 Square Inches.
The Key Takeaway 
Cooking outdoors is much easier with the help of a portable grill. They come in a compact size that is easy to store in the boot of your car. Some grills come in rare colors of metallic black or red. They also make excellent gifts for your dear ones. Another alternative that you can use in place of the grill is the air fryer. Air fryers offer perfectly grilled foods.
BestViewsReviews rates and ranks hundreds of grills based on build quality, temperature control, convenience, and customer support.
Stay up to date
Want to be the first one to know about the latest product reviews, subscribe now.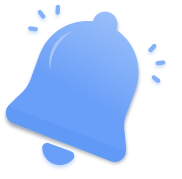 ---