Do you remember those midnight cravings when you creep to the fridge to have a bowl of ice cream? The sugar rush and tingling sensation that follows? Well, desserts can do that and can change your mood immediately. To top it all, if it is a frozen dessert like a popsicle or sorbet in front of you, right when you open the refrigerator door, it can be a delightful surprise.
Frozen desserts are everyone's favorite. Nothing in the world can go wrong with a tub of your favorite ice cream or sorbet. When the heat of the summers gets the better of us all, the need for ice creams reaches an all-time high, ice cream makers come to our rescue. We all have been having frozen desserts and ice creams forever now, but do you really know the difference between them? How to use an ice cream maker?
Frozen Desserts Vs. Ice Creams
Many people think ice creams and frozen desserts are the same. Whereas, in reality, frozen desserts are made of vegetable oils, pasteurized milk, and sugar. Ice Creams are made from dairy fat, milk, and sugar. They're both quite similar in taste and price. Keeping in mind the guidelines, ice creams must contain at least 10% of dairy fat in the form of cream, which is usually added additionally to create that creamy effect.
Frozen desserts like So Delicious Vanilla Frozen dessert do not follow any such guidelines and are generally more sugary in taste. Depending on your taste and liking, you can choose either ice cream or a frozen dessert. Frozen yoghurts are a very common choice when it comes to frozen desserts. Desserts that are lactose-free and gluten-free not only satisfy your taste buds but also keep your diet in check.
Ice Creams like Skinny Cow are sold in tubs and cones and their versions on sticks are more commonly known as popsicles. People with lactose intolerance prefer their ice cream to be made of milk substitutes like soy milk or coconut milk. Frozen desserts, on the other hand, are popular for 'overrun'.
'Overrun' is the technique of adding air to the substance to make it fluffier and fuller. Ice creams aren't 'overrun' because of FDA guidelines. Ice creams also have a higher manufacturing cost as compared to frozen desserts. You can also try your hands at making delicious ice creams at home and customize the flavor as per your liking!
Why are Frozen Desserts Considered a Healthier Option?
A variety of frozen desserts like Good Human Bars are low in calories and full of proteins, making them a hot favorite among people who have a sweet tooth but can't afford to gorge on calories. Some are made from natural flavors without any added preservatives and are really light for your body. Diet-friendly varieties have become famous in the market today and one can indulge in satisfying their cravings with these delights.
Can Dogs be Given These Treats?
Dogs are generally not meant to have ice creams. Although most dogs love the flavor and pester their owner for some licks, they should be forbidden from eating them. Ice cream like Ben & Jerry are made from milky fats and can disturb your dogs' digestive system, leading to bloating and other issues. The added sugar doesn't help this cause and can make your dog unhealthy and ill.
Many ice creams, in addition to sugar also use artificial sweeteners and added flavors that are quite harmful to your dogs. So, to satisfy your dog's sweet cravings, give them plainly, low-fat yoghurts, frozen in your homes in their favorite bowl. The desserts prepared at homes are better as compared to the store-bought ones.
On a Sweet Note...
In the end, the option you go for should be decided based on the calories, fat content, and of course your mood. No one wants to indulge in sweets and desserts that can make them unfit in the long run. Also, with chronic diseases like diabetes, one ought to be careful about one's sugar intake. Therefore, indulging in quality dishes will not only make you happy but will also keep your sugar levels from bouncing off the normal levels. Bestviewsreviews.com recommends and reviews some of the best products and lists the most popular ones in this category.
Stay up to date
Want to be the first one to know about the latest product reviews, subscribe now.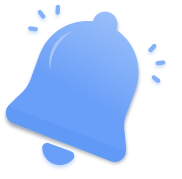 ---