Enjoyable writing experience is a result of writing with a good pen. For some, it may be a fountain pen, and for some, it can be a rollerball pen or ballpoint pen. However, the buying process can be a bit intimidating for someone who doesn't know the differences between the Best Pens out there. This is where a faceoff between ballpoint pen vs. rollerball pen vs. fountain pen comes in play. In this article, we're going to discuss how these pens differ from each other & what would suit your requirements the best. So, read on...
Ballpoint Pen Vs. Fountain Pen
When it comes to ballpoint vs. fountain pen, a ballpoint pen is the more popular one between the two. Millions of ballpoints are manufactured and sold every day. Their design makes them a great option as they are very affordable. Popular amongst writers and creatives, these pens are common for daily usage. These pens make your writing look smooth and even. The ink consists of oil and the text seems light. Their inks do not spill and dry much faster than the other counterparts. The inks are mostly waterproof, which makes them the safest bet for official and high priority documents.
Depending on your style of writing and preferences, you can go with a ballpoint that suits you. Some people do not like ballpoints because of the extra pressure you've to put on the paper while using them. Sometimes the ink of ballpoints like Waterman Ballpoint pen can accumulate at the tip, causing your written piece to look blotchy. However, when you try to compare it with a fountain pen, then the nature of the ink is the biggest disadvantage.
Rollerball Pen Vs. Fountain Pen
A rollerball pen lies somewhere between a fountain pen and a ballpoint pen. Allowing you to select from an array of colors, these pens leave a dark finish to your writing piece as the ink dries up very quickly. The ink doesn't smudge and flows smoothly. Hence, when we compare how rollerball vs. fountain pen, the rollerball pens like Parker Jotter Pens is the more popular one between the two.
The con about using Rollerball pens is that the ink might transfer to the following page. Also, it's advisable to be very cautious while using these pens. If they're left uncapped, the ink might spill spoiling your favourite bag or shirt. These pens aren't exactly travel-friendly and frequently require Rollerball refills because of the speedy usage of ink.
The significant difference between rollerball pens and ballpoint pens lies in the thickness of the inks and the size of the ball at the nib. Rollerballs use water-based ink. Similarly, when it comes to a fountain pen, the significant difference between a rollerball pen and a fountain pen is that a fountain pen uses a dye-based ink. Alternatively, you can opt for liquid Gel Pen.
Features of a Fountain Pen
A fountain pen varies on the basis of their nibs and ink. You can replace the nibs easily to find the one that matches your writing style. Made of different sizes and shapes, these pens offer a wide selection of colors. Moreover, it is advisable that you take at the this Ultimate Buying guide that tells you about everything about Fountain Pens for better understanding and clarity.
People generally conclude that Fountain pens aren't ideal for daily use. This is actually wrong. Fountain Pen's ink capacity is really commendable, which makes them the best for writing long pieces of text. You can switch to a nib that suits the text you're working on. The only con in this is that the ink is not waterproof and may blotch many times into your clothes or bag if the lid is left open. Take a look at my other blog, 'How to deal with blotched Ink of Fountain Pens' in case you are stuck with blotched ink on your clothes and bags.  Disposable Fountain pens are safe for the environment and make writing a rich experience.
The Bottom Line
We hope our comparison guide helps you in making the right decision. There are many factors you should keep in mind before buying stationery products, like Pens or Pencil and Marker cases. A pen that fits all your needs and requirements can urge you to write more. So go ahead and buy the pen of your dreams. Maybe that poem you are not able to complete just requires the right switch of ink. For more buying options, head over to Bestviewsreviews.com. They review & recommend some of the best products based on their quality, performance, and durability to simplify your buying process. So don't forget to take a look, before you get hooked. Happy shopping to you!
Stay up to date
Want to be the first one to know about the latest product reviews, subscribe now.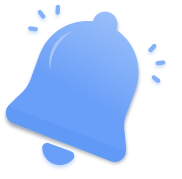 ---