Baby monitors are one of the most useful baby gears available keeping the safety of your baby in mind. Your baby's sleep is precious. You do not want them to wake up in the middle of the night, crying for help. A baby monitor can solve all your woes and help you comfort your baby immediately. It's very natural for babies to cry because of hunger or many common issues in the middle of the night. Baby monitors come with a plethora of features that can be really helpful for the parents. However, you might get overwhelmed by the number of products available in the market. Through this article, we'll help you make the right decision for your little one.
When should you start using a baby monitor?
You can bring a baby monitor for your child according to your comfort but its best to start early. Most pediatricians recommend using baby monitors for your baby's better sleep quality. However, it's said to stop using a baby monitor after your baby turns 6 months old. After 6 months of age, the sleep pattern would get better and the baby won't wake up frequently in the middle of the night. Baby monitors also helps the new mothers to sleep peacefully as they don't have to be anxious for their little one all the time.
Different Types of Baby Monitors
A movement monitor studies your child's sleep very minutely. If the baby hasn't moved in the crib for more than 20 seconds, the parents are notified. There's a motion sensor in these monitors which is available in the form of a pad. The pad is kept under your baby's mattress.
Digital baby monitors have replaced analog monitors and have been very successful in encrypting the frequencies. For instance, your neighbor won't be able to eavesdrop and know what's going on inside your household. Digital monitors are very secure and provide very good sound quality.
These monitors notify you immediately if your baby's cries get louder. These monitors have background cancellation features and focus only on your baby's voice.
These monitors show you exactly how your baby is sleeping. A small camera will be installed in your baby's room and you'll be able to get their clear image along with the voice.
These monitors allow you to watch the activity of your baby on a smartphone, laptop, or PC through your wireless network. Any movement can be tracked and sent to your device. Some monitors also send a notification.
Can Wi-Fi baby monitors be hacked?
The simple answer is yes. All devices you have in your house are susceptible to hacking. But, a lot of precautions can be taken. Today, the brands which make modern and intelligent baby monitors are very tough to hack. Also, a few added steps from your side can ensure security. Add firewall protection to your router. Change the settings of your baby monitor access and protect them with a password. If possible, disable the video and remote access in your absence. Basically, the first layer any hacker will have to get into is your WiFi Router. If it's secure enough, you do not have to worry about anything else.
How do I know if my baby monitor has been hacked?
The best giveaways are any strange noises or change security settings. If you hear any voice which isn't of your baby, there's a high chance that the baby monitor has been hacked. Rotation in the camera can be another sign too.
Sound filters and activation
Today many variants notify you only when your baby's voice gets louder so that your sleep won't get disturbed. Apart from that, ambient noise can disrupt your sleep too. This feature helps you filter the background noise.
The quality of the video you see shouldn't be dull and dim. To monitor your baby's sleep accurately, a high-quality camera with night vision is recommended.
If your system is on mute and your baby's movements are detected by the monitor, it would light up to notify you of any sound.
A baby monitor can prove to be an ultimate lifesaver. Parenthood can change your life in the blink of an eye. To adapt to it, technology has found out ways to help you. Your child might be cooing their favorite melody in the middle of the night and you might wake up worried to see if they're okay. And when you reach, you'll realize that the cute little baby was just enjoying a party of one. These adorable shenanigans of your little angel cannot be simply missed. A baby monitor helps you live all these beautiful things. We hope you'll be able to buy the best baby monitor! Happy parenting.
Stay up to date
Want to be the first one to know about the latest product reviews, subscribe now.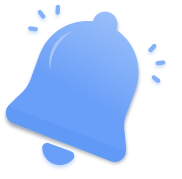 ---