Overhead projectors are devices that project enlarged images on a screen. The system uses a mechanism that has a focusing lens to project a white light from an illuminated slide. Placing a mirror after or before the focusing lens will reverse the projected image. It displays the image that is present on the slide. You can place the overhead projectors at a height or at a distance for the light to reflect on the screen.
Frequently Asked Questions
Are Overhead Projectors Still Used?
An overhead projector is ideal for conferences. Offices and classrooms also use them for effective presentations. The overhead projector is now losing its importance despite its many applications.
Why Are Overhead Projectors Becoming Obsolete?
Overhead projectors are becoming obsolete due to old technology and resolution problems. They may give you a big-screen projection but will need regular maintenance.
Disadvantages of Overhead Projectors
It is difficult to set up a projector at the right distance and angle. It also has low resolution and a poor picture quality
Frequent bulb replacement results in higher maintenance costs
It's difficult to carry due to weight as well as size
What to Use in Place of Overhead Projectors?
Alternatives to overhead projectors have become popular because of their benefits and features. Some of the best alternatives to these projectors are listed below.
Commercial Displays
Commercial displays offer 4K resolution picture quality that is sharp and clear. The saturation of light may not affect them. They add value to rooms with large windows. These displays are energy efficient and have a backlight life of 30,000 hours.
Interactive Whiteboards
Interactive whiteboards are projector screens that support touch technology. This means that you can use these units both as a board and a display screen. They are easy to install, offer better connectivity, and include preloaded high-tech software.
Interactive Displays
An interactive display is like a whiteboard. It comes with an added software to make it interactive and efficient. Various sizes and designs are available in these touch-capable units.
All in One Solution
A digital all-in-one display can run classroom applications like Google or Android easily. Installing these units result in interactive and high-tech classroom learning sessions.
Document Camera
The document camera is a great alternative to an overhead projector. You can mount it on a stand or install it on the ceiling. It has an easy-to-read display that is clearer than an overhead projector. This camera is easy to install and needs less maintenance.
List of Alternatives for Overhead Projectors
OKIOLABS OKIOCAM Document Camera
The OKIOLABS OKIOCAM Document Camera has a front-facing camera. This is ideal for conference recordings and distance learning. You can use it with popular video conferencing software such as Google Meet, Skype, and Microsoft Teams. It requires no external drives to work with video tools and extensions.
OKIOLABS OKIOCAM T USB Camera
The OKIOLABS OKIOCAM T USB Camera presents 11x17 inches of documents in high-quality resolution. It has a large recording area of 13.7″ x 18.9″. It weighs 0.8lbs (363g) and is portable. The device can run apps such as Google Meet, Skype, and FaceTime without the need for external drivers.
IPEVO IW2 Wireless Interactive Whiteboard
The IPEVO IW2 Wireless Interactive Whiteboard includes a remote control pen to control the mouse cursor. It comes with free IPEVO Annotator software. The software allows the user to draw & annotate educational material. It is light in weight and perfect for online interactive sessions.
Kamelleo Mobile Whiteboard
The Kamelleo Mobile Whiteboard is an ideal interactive whiteboard for home and office use. It measures 94x46 inches and is compact to fit in small spaces. This whiteboard allows you to write on both sides. The reverse and flip-lock feature locks the board at desired height and angle.
Wacom Cintiq Interactive Pen Display
The Wacom Cintiq 13HD Interactive Pen Display comes with a Wacom Pro pen that works like traditional brushes and markers. It has a HD display with 1920 X 1080 resolution and wide viewing angles. There are four customizable express keys that give you access to other features and options.
Echo Show HD Smart Display
This Echo Show HD smart display comes with an 8" HD touchscreen and stereo speakers. You can use the Alexa feature to control the device by using audio commands. It also has the Amazon Photos feature, which turns the unit into a digital frame and an entertainment center. It measures 7.9"x 5.4"x 3.9" and weighs 36.6 oz.
Conclusion
An overhead projector can project a large-sized image on a projection screen. Projectors with high-tech features have largely replaced overhead projectors. BestViewsReviews rates and recommends hundreds of projectors based on performance, audio and video output, picture quality, and battery efficiency. 
Stay up to date
Want to be the first one to know about the latest product reviews, subscribe now.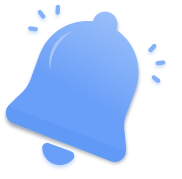 ---