Star or galaxy projectors project stars or constellations onto the wall, ceiling, or other flat surfaces. The technology is similar to a laser projector that projects a beam of light from the device. You can use star projectors to create constellations in the living room or the bedroom area for your kids. They can even act as a night lamp in the rooms. These gadgets feature different lighting modes, time settings, and projections.
Advantages of Using Star Projectors
Relaxes children and allows them to fall asleep
Features different lighting modes to offer a better visual experience
Allows you to listen to music while you drift off to sleep
Can be used for party decoration lights
How to Use Star Projectors or Galaxy Projectors?
Star projectors are easy to install and use. To turn on the projector, connect the cable to the adapter and switch it on. Then, slide the knob to switch on the gadget, and it will start projecting immediately.
How to Connect Star Projectors to Phone?
Through Bluetooth and Wi-Fi
You can connect the projector to the phone via Bluetooth and Wi-Fi. Once you switch on your galaxy projector, it will automatically go into Bluetooth mode. Power on your phone to enable your Bluetooth till you see the device pairing list. Click on the option and connect. To connect through Wi-Fi, keep the projector in Wi-Fi mode. Find the available networks on your phone and select the right one.
Through USB
You can also connect your phone via a USB flash drive into the port. Once you plug in the USB, enable the sound control mode and start playing the song on your phone.
Best Star Projectors
We have listed some of the top picks below to help you understand star projectors better and make an informed purchase.
Riarmo Galaxy Star Projector
The Riarmo Galaxy Night Projector transforms your room into a magical starry sky. It comes with 16 lighting modes and projects thousands of stars onto bedroom walls and ceiling. The hypnotic effect of the night light projector helps your kids sleep faster and stay asleep longer.
BlissLights Sky Lite 2.0 - RGB LED Laser Star Projector
This BlissLights Sky Lite 2.0 is a device that emits a low-powered red laser beam. It offers brilliant RGB lighting effects. This model can project colorful patterns across an area in a dark room. It equips direct diode laser and precision glass optics to create soothing visual effects.
Torjim Star Projector & Night Light
Torjim Star Projector is a 2 in 1 device that projects an amazing starry night sky. As a night light, it offers the option of choosing between ten different colors. It comes with a remote control that makes it easy to adjust the brightness and light color. The auto-off feature turns off your night light within 10 minutes of inactivity. This projector also includes wireless music speakers to play your favorite musical tunes.
Starlite Galaxy Light Projector
Star Projector Nebula Star Projector is a high-quality night light projector. This night light allows you to switch between 15 color options and projects all the ten planets of the solar system. It comes with remote control and four built-in light brightness settings. You can place this projector in your bedroom, living room, or anywhere appropriate.
FXQ Galaxy Projector Star Night Light
The FXQ Galaxy Star Projector comes in a simple and beautiful design. It includes a remote control and a built-in stereo Bluetooth speaker. The auto-off timer features three timing intervals; 15M, 30M, 1H. This projector is easy to set up and convenient to use. The remote control allows you to change colors and switch between functions, such as music and light.
Colorsmoon 2 in 1 Night Light Starry Projector
This Colorsmoon star projector has rotational projection and fading in & out visuals. It comes with ten color options and adjustable brightness levels. Multiple lighting effects make it the best addition to any room or dark space. This model allows you to customize available colors, speeds, and laser settings.
Galaxy Projector Led Star Night Light
The Galaxy Projector is a 3 in 1 LED projector lamp that creates a realistic 3D sky. You can control it via Bluetooth or an app. This device has a built-in Bluetooth speaker allowing you to play music from your phone or tablet. It also comes with eight color options and an auto shut-off feature.
Conclusion
Star Projectors are the latest craze in the night-light segment for bedroom or party use. You can add aesthetic to the room and improve its appearance significantly. They feature built-in stereo speakers making them convenient for outdoor use. To bring the best model home, consider picking one from the above-listed products. BestViewsReviews rates and ranks hundreds of projectors based on performance, brightness, design, controls and functionality. Browse through to know some of your options.
Stay up to date
Want to be the first one to know about the latest product reviews, subscribe now.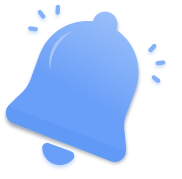 ---