Being able to enjoy fresh and delicious homemade ice cream sounds really tempting, doesn't it? Imagine being able to make one for yourself on a sunny day in the span of a very short time. You can add whichever ingredients you want and make it as rich and flavored as those fancy restaurants you love going to. All of these are possible with the help of an ice cream maker. Ice cream makers are here to satisfy your taste buds and make your summers a chilly affair! We will take you through this informational guide to help you bring the perfect ice cream maker home.
Is it Worth Buying an Ice Cream Maker?
This question can arise in the mind of any consumer while searching about ice cream makers. People often make ice creams at home using ingredients that may give them a similar taste but unfortunately, those methods take a lot of time. Sometimes even hours of hard work aren't enough to prepare ice cream to taste like the ones we buy from the stores.  Well, ice cream makers are a lifesaver here! They help you make these delectable frozen desserts in very less time with the perfect consistency. No more worrying about the large crystal sizes of ice cream as an ice cream maker's compressor freezes it entirely.
Some people often try ways to replicate the process of ice cream makers at home, using a churner that rapidly rotates to freeze the mix. The rotating blades rotate swiftly to mix the ingredients like ice cubes and rock salt to quicken the freezing process. Honestly, this might turn into a tedious science project and can take quite long. Also, the taste might be familiar but often not the same as the store-bought ones. Therefore, buying an ice maker is a win-win for you. You end up getting restaurant-quality ice cream without wasting too much of your precious time.
Which Ice Cream Maker Provides the Best Results?
The market has some amazing ice cream machines which are really efficient and can be used to make sorbets and frozen yogurts too. Cuisinart electric ice cream makers promise results within 20 minutes and are perfect for your homes! Hamilton and KitchenAid ice cream makers are equally good and are compatible with both tilt-head and bowl-lift style mixers making your mixing process really smooth and easy.
Factors to Consider While Buying an Ice Cream Maker
With so many products out there, this can be an overwhelming decision. Therefore, let us take a look at the factors that we have to consider while buying an ice cream maker.
Power Input
Ice cream makers are powered by electricity and vary as per the power of their motors. For commercial production, powerful motors are involved and for small-scale production, less powered motors are used. Therefore, understanding your requirement, the amount of electricity it will consume, and the type of motor is very important before investing in an ice cream maker. Nostalgia WICM4L Electric Ice Cream Maker and Nostalgia ICMP400BLUE 4-Quart Electric Ice Cream Maker are great options that require less power.
Size
The size depends on your consumption. If you are a larger family with frequent demand for ice cream, settling for a powerful ice cream maker is recommended but if you are someone with less consumption of ice cream, go for a smaller and compact size.
Convenience
Brands that provide extra bowls that can be easily detached and lifted are typically more convenient to use. Some ice cream makers also come with a digital panel which makes your process more comfortable by adjusting the settings accordingly. The demand for automated ones is more, as the hassle of checking repeatedly when the ice cream is ready is not there. Just feed in the ingredients and let the machine do its job. KitchenAid Ice Cream Maker can do the job very easily.
Cost
Manual ice cream makers can cost you as low as USD 100 but for makers with a faster compressor and powerful motor, the cost may range somewhere between USD 200 and USD 300. As the cost increases, so will the added features and options. Cuisinart ICE-70 Electronic Ice Cream Maker is a high end option for those that want the best.
Final Verdict
Ice cream makers can satisfy your sweet cravings anytime, making them your favorite appliance! You can even take the portable ones to your family get-togethers to enjoy the mouth-watering delight. Homemade ice creams can help you satisfy your sweet tooth be it in the middle of the night or whenever your sugar cravings hit an all-time high. Bring these makers home to sit down and enjoy your dessert with your family and friends and ride in some sugar-rush. Bestviewsreviews recommends and reviews some of the best products and lists the most popular ones based on their demand, performance, and durability in this category. Do have a look!
Stay up to date
Want to be the first one to know about the latest product reviews, subscribe now.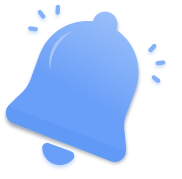 ---