Is air frying as good as baking? This is a ca very common question that you often hear when deciding which appliance to go for. The healthy goodness of recipes that an air fryer delivers can make you fall in love with fried food. When it comes to no oil frying, air fryers are the absolute trendsetters. However, when it comes to baking, do you really need an air fryer to replace your convection oven? To get a better understanding of this topic, we have drawn a comparison between the two most loved appliances, i.e air fryers, and convection ovens. Let's see how an air fryer can be a benefitting investment!
What's an Air Fryer?  
An air fryer is a compact appliance that can easily find its space on your kitchen countertop. It works on the principle of convection heating and cooks your food with the help of hot air. This gives it a crunchy texture on the outside and tender juicy insides. You can cook innumerable, unexpected recipes in this fantastic appliance with the least amount of oil. An air fryer's numerous features and advantages make it a worthy investment.
If you are new to air fryers and you looking to buy one for yourself, make sure to do some research before. To help you decide we have listed down some of the best air fryers that you can bring home this 2021.
Air Frying Vs. Baking in an Oven 
When it comes to air frying or baking, either appliance works on lines of convection heating. However, an oven produces the heat from a gas or electric element and the transmission of heat is sped up through a fan. An oven because of the size and the capacity of its cooking chamber, takes more time. On the other hand, owing to the small size of an air fryer, the heating process is much faster. Rapid technology produces the heat that is transmitted throughout the cooking chamber with the help of a fan located near the food basket. Alternatively, you can comparisons between Deep Fryers and Air Fryers that helps you make an informed decision.
Air Frying Vs. Baking: Which is Healthier?  
As compared to conventional methods of cooking, air fryers like Ultrean 4.2 Elecric air fryers do not require much oil. The burning, hot air present inside the basket of your air fryer is sufficient to fry the food thoroughly. However, ovens cannot cook without sufficient oil coating your dishes. You may not require much oil for cooking in an oven like COSORI 5.8QT Electric Hot Oven, but you will definitely need some for greasing the baking tray or pan to prevent the food from getting stuck while cooking. Hence, judging by the amount of oil usage it's safe to say that cooking in an air fryer is much healthier.
Can You Bake in an Air Fryer? 
The straight answer to this question is, YES! Both, an air fryer & a convection oven have the same heating capacity and can help you bake some delicious recipes. Be it desserts or savory, an air fryer like Ninja Air Fryer can help you do wonders in the kitchen.  Although, the cooking batch size may be comparatively smaller owing to the compact size of an air fryer.
Conclusion
Often people buy an appliance and forget to explore its versatility. Air fryers are an absolute delight if you want to experiment with your cooking. However, due to the many choices available in the market, finding the right appliance is a tedious job. But with the right buying factors in mind, you can find the perfect air fryer easily. Also, it is advisable that you can check out 10 Air Fryer tips that all owners should know for better clarity and understanding. It can even be a great cooking companion for those calzones or cookies that you forever wanted to bake.
With a multitasking appliance such as Air fryers or Gas grills, you will never even feel the need of having a traditional oven around anymore. From meal preps, vegan inspired recipes to baked potatoes, there's nothing your mighty air fryer can't do and thus ranks higher than baking. Therefore, put your chef caps on and cook your favorite foods away. Bestviewsreviews recommends and reviews some of the best air fryers based on their quality, performance, and durability to simplify your buying process.
Stay up to date
Want to be the first one to know about the latest product reviews, subscribe now.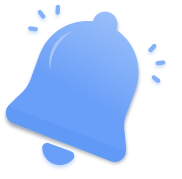 ---