Air fryer frozen foods can be the instant cooking dream of any working professional or a great snack for those brunches you look forward to. They are great even for kids who want a new dish every time they are hungry. Foods like these are perfect for those who want a taste change and a way to tingle their taste buds.
Why are Frozen Foods Popular?
Those who are still sceptical about these crave satisfying foods; there is a reason frozen foods have captured the market and interests of people for so long. They are easily available, tasty, quick to prepare, the most acceptable hunger snack, and very convenient to store. If you love fried foods, then frozen French fries or mozzarella sticks can never disappoint you. If you enjoy hosting parties, they make the perfect entrée for guests.
Did you know, many times frozen food can be healthy than our fresh food? Don't believe it? Read on...
Let's try this way, when you freeze a particular frozen vegetable or meat, all the nutrients freezes along with it and stay the same way until you unpack it to consume. However, this whole, healthy tag can only apply if the original vegetables or meat are of poor quality. Such vegetables or meat spoils easily by the time it reaches our plates. But that doesn't mean all frozen food has inferior quality. Some of them are specifically and organically grown, only to be frozen. That is why it is always advisable to check the nutritional information at the time of the purchase.
Why have Air Fryer Frozen Foods Become So Popular?
Cooking frozen foods in a standard way demands oil or butter awaken their flavors and make them crisp. An air fryer, however, brings out the flavors adding no oil or fat. Be it tater tots or bacon burgers; an air fryer is always a better option to go for, as compared to a deep fryer. This is because an air fryer uses zero oil, unlike deep fryers, resulting in a healthier lifestyle.
Let us examine how you can make some of the sumptuous air fryer snack recipes for those hunger pangs.
Most Popular Air Fryer Frozen Foods Recipes
Air Fryer Hot Pockets
The first on the list is air fryer hot pockets. Hot pockets are frozen snacks made as turnovers and stuffed with veggies, cheese, or meat to form into a shape of an elongated pocket. To make these, preheat the air fryer to 350 degrees. Place the hot pocket inside the basket of the air fryer. You need to cook for eleven to thirteen minutes. Before you pop them inside, brush them with some healthy cooking oil. Remove and allow them to cool before serving. To jazz it up a little, you can make some fresh guacamole dip or buy a McCormick Guacamole Seasoning Mix to go along with it.
Air Fryer Frozen French Fries
Preheat the air fryer for 400 degrees and place the frozen French fries inside. To make them crisp and tender, brush them with some oil. Fry it for 15 minutes with turning it over halfway for even cooking. You can make frozen crinkle fries in an air fryer too. You can use Cosori Smart Wifi Air Fryer to remotely control your phone, providing you with a different cooking experience.
These delectable cheese sticks are very easy to make and tastes just delicious. To make them in an air fryer, set it to 390 F. Brush some oil while placing the sticks in the basket. Cook for 6-8 minutes until you see them becoming golden brown. You can cook these delicate frozen foods in Ninja AF101 Air Fryer, which comes with simple controls and easy to clean detachable parts. Also, it is pivotal to know the ways to clean and maintain an air fryer effectively for sustainable use.
Air fryers are versatile appliances that you can use to cook any meal and transform into delectable dishes without compromising the taste. That is why air fryers have seen such a surge in its popularity.
reheat the pizza rolls to 375 F. Place the pizza roll inside the fryer and cook for 5 minutes. Like pockets, even pizza rolls come filled with cheese, meat and veggies. You can also similarly make veggie pizza, except it will take between 8-10 minutes for an air fryer to make it complete.
Air Fryer Fish Sticks
Thaw the frozen fish sticks for 5 minutes. Preheat the air fryer to 400 F and place the fish sticks in the basket. Cook it for 8 minutes. You can overlap it if you want. Once the sticks turn golden brown, take it out and serve with some cool mint and mayo dip. You can cook more such scrumptious seafood recipes in your air fryer.
The Delectable Air Fryer Frozen Foods: Chicken Wings
Chicken recipes are the best things to cook in an air fryer as you get tender, juicy, and golden-brown crisp chicken. Chicken wings are the most cooked snack recipe. Place the frozen chicken in the basket and brush it with some oil. Please place it in the air fryer preheated to 360 F and cook it for 12 minutes. Flip it over and cook it for 12 more minutes until the skin turns crisp and golden brown.
Air Fryer Pizza Bagels
Cut the bagels in half and brush them with some oil. Allow it to cook inside an air fryer for 5 to 7 minutes at 360 F. What you will get is a crispy pizza bagel. Make a side of cream cheese and mayo dip and enjoy this delicacy to its fullest. Making vegetarian recipes like a bagel in an air fryer is always preferred more than a microwave because the time taken to prepare is almost half.
Now that you know everything to cook these delicious recipes, it is strongly advised that you can read through the blog that lists some of the unexpected things you can air fry.
Conclusion
These are just a few easy recipes that you can try on an air fryer or gas grills as snacks. Although you can also make them in an oven or microwave, an oven takes longer and different temperatures to make each of these mouth-watering dishes. The absence of oil or less oil in an air fryer is what makes them so tempting as you can eat them without any guilt. Thus in this conflict between air fryer and oven, air fryers take the spot. Considering the stressful lifestyles all of us lead today, If you are not a proud owner yet, investing in an air fryer is worth it if you make the right purchase by keeping a few factors in mind. Ensure to check out the blog that briefs 10 Air Fryer tips that all owners should know for your understanding.
Bestviewsreviews recommends and reviews some of the best air fryers based on their quality, performance, and durability to simplify your buying process.
Stay up to date
Want to be the first one to know about the latest product reviews, subscribe now.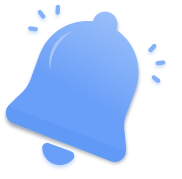 ---