Buying an all-purpose cleaner requires special concentration, as it should be applicable on multiple surfaces. They should be effective, safe, and suitable all surfaces uniformly. Buying all-purpose cleaners requires special considerations and certain factors that should be taken care of while buying them.
This comprehensive blog focuses on the best all-purpose cleaners along with what to look for while buying them. Read through this blog to know everything about them and bring the best all-purpose cleaners home.
Best All-Purpose Cleaners 2021
This biodegradable all-purpose cleaner is ideal for all kinds of surfaces, especially on non-porous surfaces. It comes with a garden-fresh basil fragrance that is both relaxing and uplifting. This effective cleaner is ideal for wood, tile, countertops and walls and is completely cruelty-free. One brand that sells an excellent range of cleaners is Fantastik All Purpose cleaner. Let us take a look at some more of them below.
Mrs. Meyer's Clean Day Multi-cleaner Concentrate (Basil)
This Mrs. Meyers all-purpose cleaner's concentrate is ideal for surfaces like tiles and counters. Filled with the calming fragrance of basil, this multi-surface cleaner is quite effective on stubborn stains and dirt. They are easy to use and consist of non-toxic ingredients. This makes them environment-friendly.
Mrs. Meyer's Clean Day Multi-cleaner Concentrate (Lavender)
This Lavender Mrs. Meyer's multi-cleaner is like its counterpart. It offers a clean scent and gets rid of all germs completely. Its biodegradable nature and economically priced factor make it a hot-selling, multi-purpose cleaner today. Loaded with the freshness of lavender and easy to spread formula, this multi-purpose cleaner is for all.
Toy Life All-Purpose Misting Toy
This revolutionary Toy Life Misting all-purpose cleaner comes in a non-toxic and skin-sensitive formula. The ingredients in it remove the germs entirely, without harming the surface of the toys. Its formula can clean stubborn stains in a jiffy while its easy-to-use spritzer sprays a sufficient amount of formula on the surface.
Puracy, All-Purpose Cleaner
This vegetable-based Puracy all-purpose cleaner is not only just a surface cleaner but also a spot cleaner. This multi-purpose cleaner consists of ingredients that can easily remove stains and spots. Suitable for all surfaces and dirt spots, this environment-friendly cleaner was voted as "the best all-purpose cleaner" by the New York Times.
Method, All-Purpose Cleaner, French Lavender
Method, all-purpose cleaner, is a biodegradable surfactant that can clean without harming you or the environment. Filled with the uplifting smell of French lavender, this biodegradable disinfectant efficiently cleans all non-porous surfaces and offers a clean gleam.
Mrs. Meyers, Clean Day Multi-purpose Cleaner, Lavender
Mrs. Meyers, clean day multi-purpose cleaner , comes in an economical pack of three. Consisting of non-toxic ingredients and lavender inspired fragrance, this biodegradable formula is one of the best cleaners for stubborn stains. Their products are not tested on animals, and it does not pollute the waterways when flushed. Overall, they are easy to use, effective and affordable.
Mrs. Meyers, Clean Day Multi-purpose Cleaner, Lemon Verbena
This particular Mrs. Meyers all-purpose cleaner offers a hint of citrus and cleans all surfaces of all germs. Its effective formula reacts on stubborn stains and removes them permanently. Build with a bio-degradable concept and non-toxic ingredients; this cleaner can be the best for your house too. Ideal on all surfaces with a lever spritzer, this easy-to-use bottle can be used wherever you need it.
Veo Active Probiotics
The innovative formula of Veo active multi-surface cleaner is effective in hidden stains and grime. It's almost bio-degradable formula seeps into the creaks and crevices and cleans them thoroughly. It offers a clean surface up to 3 days. Endowed with the fragrance of apple jasmine, this liquid is devoid of any toxic ingredients like formaldehyde or bleach. All these features make the all-purpose cleaner ideal for cleaning all kinds of surfaces.
Puracy Multi-Purpose Streak-Free Cleaner
This vegan, cruelty-free Puracy multi-purpose cleaner is 99% plant-powered and completely safe to use. It is suitable for all surfaces including phones, toilets, toys etc. and effectively removes grease and grime.
Its non-toxic formula is safe for kids and pets. It also protects the environment through its biodegradable ingredients. With many benefits and a subtle fragrance, this all-purpose cleaner is a must-have for homes with pets.
Simple Green Industrializer and Degreaser, Lemon
Simple Green all-purpose cleaner is a product for all. It is ideal for all washable surfaces. Its non-abrasive formula makes them safe and environment-friendly as well. Its ingredients make it non-toxic and solvent-free. This makes this multi-purpose cleaner, easy to use and effective on stubborn stains.
Do All-Purpose Cleaners Kill Germs?
The ability of an all-purpose cleaner to kill germs depends on the ingredients used. If the multi-purpose cleaner contains sanitizing and disinfecting agents, then it can kill bacteria and germs. Most of the cleaners just do the job of removing the bacteria from the surface with every swipe. But to kill them completely, you will need the mentioned. Also, check the label of the product, before the purchase. It should contain the EPA number that proves that the product is effective.
What to Look for in an All-Purpose Cleaner?
Surface Types
This is one of the first things that you should consider before buying an all-purpose cleaner. Certain products may be effective only on particular surfaces and not on all. Thus, it is better to check the product description before the purchase. Usually, all multi-purpose cleaners are ideal for tiles, hardwood, countertop, etc . Method all-purpose cleaner is a great product to go for and suits almost all surface types.
Ingredients
This is one factor that many are particular about. Although many cleaners claim to be biodegradable and environment-friendly, they contain some measure of chemicals to take care of stubborn stains.
However, it is important to stick to the ones that contain less corrosive chemicals. For those who are particular, there are vegan choices available too. Also, check for allergies from the ingredients at the time of purchase. Natural all-purpose cleaners are always a better option to go for as they are safer, better and delivers the best cleaning experience possible.
Environment-Friendly
It is important to consider eco-friendly products when choosing all-purpose cleaners. All these cleaners, after the job, get drained into the waterways. This has unbalanced the marine life. Thus, go for eco-friendly options and do the environment some good.
For a start, instead of going for a fresh bottle every time you buy these, go for refill packs. This will save the environment from the plastic and the chemical it releases.
Smell
The all-purpose cleaners often emit a hint or an overpowering fragrance when used. Although fragrances like lavender and citrus are refreshing, to some it may be overwhelming. All-purpose cleaners come in both fragrance and fragrance-free variants. You can choose as per your preference.
Usage
It is important to go for an all-purpose cleaner that is easy to use and cleans stubborn stains easily. Usually, packages with more percentage of chemicals are stronger and remove dirt and grime in one go. Many come with swipe and wipe formula while some need water to wash the residue.
Price
Most of the effective all-purpose cleaners are affordable. However, some of them are costly and can price up to $10. The price varies based on the brand, ingredients, capacity and demand. You can check online too for some deals or discount packages on them.
Warning
Make sure to go with products that have lesser chemicals. They may become hazardous if inhaled or swallowed. Thus, read the description well and keep it out of reach of children and adults.
Conclusion
All-purpose cleaners are cleaning essentials and should be a part of your home or office's cleaning regime. Their variety, efficacy and affordability have made them popular among households. Their multi-usability is convenient while their non-toxic ingredients make them easy to use. For more buying choices, head over to Bestviewsreviews.com. We review and recommend some of the best products for you.
Happy Shopping to You!
Stay up to date
Want to be the first one to know about the latest product reviews, subscribe now.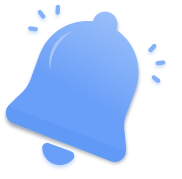 ---