Digital buying scales are one of the most important health determination tools that many overlook. The modern digital scales are rapidly replacing the traditional ones. Although most of the households do store a traditional weighing scale, a digital weighing scale is far more convenient and popular nowadays, owing to its easy to read features and accuracy. I have discussed more on the comparison between analog weighing scale and digital weighing scales, in my other blog, "Analog Vs. Digital Weighing Scales".
While looking to purchase such digital scales, it is important to remember that accuracy matters. Weight and health go hand in hand. A healthier body mass can result in a healthier life as it will keep you up and running for a long time. While you're looking forward to shedding those extra kilos or gain a few, digital weighing scales can help you tremendously. Weighing yourself periodically can help you keep a better track of your body weight and follow a lifestyle accordingly. These scales generally vary by the accuracy they offer. There are so many brands of digital scales out there, finding the right one can be tedious.
If you are planning to buy a weighing scale for yourself do take a look at our featured section for some of the recommended options for digital weighing scales. They are reviewed on the basis of their accuracy, performance, and durability. This blog focuses on the various aspects that should be looked at while buying digital scales along with its various benefits in a nutshell. Let us take a look.
Benefits of Digital Weighing Scales
The best thing about digital scales is that they run on batteries and display your exact weight in numerals. You can also store the data you measure with them. A digital scale can store data for more than one person.
Besides your weight, some smart weight scales also display your Body Mass Index, body fat, and water. All these features make them not only super convenient but also very informative for tracking your health.
Factors to Consider before buying a digital weight scale
Most digital scales like the Loftilla bathroom scale for bodyweight are highly accurate but to remove any sort of dilemma, you can always weigh something beforehand.  If you are buying it online, always make a note of the return policies on such products. If you find any inaccuracy, you can either get them calibrated or replace them with a suitable one.
Some digital scales like Etekcity have an electronic voice that tells you your weight. This feature is highly popular as it is very convenient, rather than trying to look down at the display while weighing yourself.
As per your home decor, you can go with a scale that looks good with your interiors. Scales like "Loftilla Bluetooth Bathroom Scales" is available in a classy and sleek design that goes with all kinds of interiors and are much popular because of its accuracy and responsiveness.
According to your weight, you should go with a scale that can accommodate your budget like INEVIFIT weighing scale. Most new models can weigh up to 550 pounds. It's also imperative to go with a scale that you can comfortably step on.
Digital Weighing Scale: Types
Let us take a look at some of the other types of weighing scales, apart from the standard weighing scales.
Baby weight scales
If you want to track the growth of your baby and do not want it to be limited to the doctor's visits only, you can buy a baby weight scale. These digital scales display the exact weight of your baby.  All you need to do is place the baby on the bowl and the weight shall get displayed instantly.
Smart weight scale
A smart weight scale can connect to your Bluetooth and Wifi to help you store all your data into your health app. The sensors in a smart scale can measure elements like heart rate, bone, and muscle mass. The "REDOVER- Bluetooth Body Fat Scale" is a fantastic buy in this category.
How to Tell if a Digital Weighing Scale is Accurate?
One way of telling whether your digital scale is accurate is to set it to 0. You just have to press a button and the system will reset. However, reading the user's manual before performing this step is recommended. The second step should be to weigh an object whose weight you're already aware of. Also, keep in mind that the object should be reasonably heavy. A small object won't get registered and you would not be able to calculate the weight.
To check the accuracy, you can try a few tricks. You could first try weighing an object alone and then adding another of it to see the change. You can also place a single object multiple times to check any deflection. Another way is to weigh yourself while holding the object to check if the scale can recognize the change. You can also try changing your location on the scale to note any drastic changes like.
The Bottom Line
Today's market is full of advanced modern scales with a plethora of features. They not only show your exact weight but also tell a number of things which might be useful for your body's overall health. A body weighing scale is a very important addition to every individual, owing to the stressful lives that we live every day. These lifestyle changes affect our body deeply.
Weighing scales are available in stores like Target, Walmart, and Amazon. If you have been thinking of buying those digital scales lately, hopefully with the above pointers you should be able to get your hands on the perfect digital scales.
Stay up to date
Want to be the first one to know about the latest product reviews, subscribe now.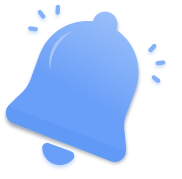 ---