Epson printers are designed for multi-tasking and their performance is excellent.  They are the popular choice of people while investing in a printer for their workspace. For example, their Workforce Pro model prints high-quality documents at high speed and is a perfect investment for your home or office.  
In this blog, we will list the pros of owning these reliable and low-maintenance printers so that the next time you buy a printer, you know which brand to look for. Also, it is advisable that you read through the All-Inclusive guide that tells you everything about Inkjet printers. for better understading.
Power Saving
Energy-saving printers are always preferred by consumers as they save a lot of money. Epson printers like Epson Expression Photo XP-970 Wireless Color Photo Printer are highly power-saving and tend to go in a low-power standby mode to save energy when they're not in use.  
Three-in-one Epson printers scan, print and copy and save power costs significantly. They're a great option for your workspace.  
Low Maintenance  
Epson printers like Epson EcoTank ET-2760 and Epson PictureMate PM-400 Color Photo Printer are very reliable. The design is structured in a way where minimal components are used. This helps save the replacement cost of parts significantly. These printers offer a very big benefit as repairs can take a lot of time and money hampering your workflow for an invariable period of time.  
Wireless Connectivity  
With Epson iPrint, Apple AirPrint, and Google Cloud Print, you can print remotely from any corner of the world and save your documents and pictures easily. This wireless connectivity can be very helpful if you have to travel often for work. 
Convenience  
One of the biggest factors to consider while making a new purchase, Epson printers are portable and can be placed anywhere. You can also store your documents digitally in an Epson EcoTank ET-M1170 printer to access them easily. 
With a high ppm speed, quality print resolution, and seamless connectivity, Epson Expression Photo HD XP-15000 wide-format printer is the best investment you can make.  
Low Costs  
With low-cost investment in the unit itself, the ink cartridges are advanced too. The cartridges print high-quality images seamlessly and the replacement costs are lesser.  
As mentioned earlier, the repair cost of these printers is minimal, and combined with all the other benefits, they are an absolute steal. You can almost print twice the number of copies with an Epson at the same cost when compared to other printers.  
Key Takeaway 
Epson printers are one of the best printers be it Inkjet or Computer printers type in the market today. With the introduction of the new raster image processor technology, the advancements are making these printers better each day. They are easy to operate and the expense is manageable too. They're ergonomic and lead in efficiency and quality. If you are on the lookout for a brand new printer, it is strongly suggested you take a look at the buying guide of Inkjet printers that help you make an informed decision.
For more buying options, head over to Bestviewsreviews.com. They review & recommend some of the best products based on their quality, performance, and durability to simplify your buying process. So don't forget to take a look, before you get hooked. Happy shopping to you!  
Stay up to date
Want to be the first one to know about the latest product reviews, subscribe now.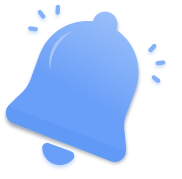 ---