Treadmill or an exercise bike is a conflict that every user faces when they try to decide between home fitness equipment. Treadmills and exercise bikes are the best equipment for indoor exercising and getting quick results. Some models offer effective cardio workout coupled with resistance levels that help you achieve your health targets. This blog aims to simplify your process of buying workout equipment by comparing both machines. We also have a blog that details on the benefits of exercise bikes. Browse through to know them better.
Treadmill or Exercise Bike- A Comparison
Calorie Burn
The key to losing weight is burning more calories than you consume. A treadmill helps you to burn anywhere around six to seven hundred calories in an hour. This happens only if you are jogging at an inclined position. Exercise bikes allow you to lose about around four to five hundred calories in an hour. So, in this comparison between treadmill vs. exercise bike, the winner is the treadmill.
Injury Rate
Looking at this aspect is important. The injuries from treadmill are often severe and nasty. It is a high-impact machine, so you are more likely to lose your balance and get an injury. Exercise bikes reduce the risk of such injuries. The constant hunching over of the body can cause minor issues like back pain.
Workout Variability
Make sure to include different techniques and plans in your exercise routine. This will allow you to make maximum progress. If you stick to doing one form of exercise, your body will get adapted to it. The body then stops responding to the same workout.
A treadmill allows you to experiment with the speed and the incline while the exercise bikes offer just variable resistance. Automatic treadmill models allow you to customize your workout intensity. Comparing treadmill exercise with exercise bike exercise, treadmill has greater workout variability.
Ease of Use
Treadmills and exercise bikes are user friendly and ideal for fitness. In an exercise bike, you can hop on and start, but a treadmill takes longer to gain speed. The body also takes time to adapt to the momentum. Treadmills come with many controls, which sometimes may confuse the user too. In this struggle between treadmills and exercise bikes, exercise bikes are perceived to be easier.
Durability
Exercise bikes have minimal electrical components associated with them. They hardly need any servicing and works well for years. Treadmills have belts and motors that can break down, depending on how they are handled. The repair costs make the treadmill an expensive deal as compared to exercise bikes.
Space
Exercise bikes take up less room, so if you are short on space, you can pick this one. Some treadmill models can be folded for better storage. It's best to go for such models if you have less space.
Treadmill or Exercise Bike- Which is Better for Knees?
A bike is a better exercise option than a treadmill if you want less impact on your joints. Running puts pressure on the knees, spine, and ankles. The bike is an ideal exercise machine for people who have bad knees. You can sit on them and exercise your knees at a suitable speed.
Treadmill or Exercise Bike- Which is Better for Weight Loss ?
The treadmill is better for weight loss as compared to an exercise bike. A treadmill burns high calories and gives you a good session. The indoor cycling bike burns fewer calories. It is a low-impact workout machine and has a lower risk of injury.
Buy the Best Exercise Bike
The models below are efficient, effective and come with advanced features for maximum results. We have a dedicated exercise bike buying guide to help you choose the right equipment.
Lanos Folding Exercise Bike with 10-Level Adjustable Magnetic Resistance
The Lanos Folding Exercise Bike comes with a 10-level adjustable magnetic resistance. This upright and recumbent foldable bike is ideal for home use. Its simple and comfortable design is suitable for men, women, and seniors. Lanos folding bikes are made from high-quality materials. Seats are adjustable and provide comfortable long-term seating. You can tone your legs and core with this low-impact exercise bike.
RELIFE REBUILD YOUR LIFE Exercise Bike Indoor Cycling Bike
The RELIFE REBUILD YOUR LIFE Exercise Bike is suitable for beginners and for athletes. You can use it to exercise at home, or for your indoor training. It is quiet and convenient to use. The bike is foldable for easy storage. It has three levels of intensity adjustment and lets you adjust according to your fitness level. You can also adjust the angle of the seat according to your posture and body.
BCAN Folding Exercise Bike-Stationary Bike
BCAN Folding Exercise Bike is a stationary bike that offers magnetic resistance and pulse monitor. This foldable upright exercise bike is created with a large non-slip pedals, comfortable padded seat, and adjustable handlebars. The comfortable seat and easy to adjust handlebar will let you enjoy a workout in the comfort of your own home. The bike has a foldable mechanism making it convenient for storage. It folds to the size of a suitcase, which is great for those who live in small spaces or who have limited storage.
Buy the Best Exercise Bike
Sunny Health & Fitness SF-T1407M Manual Walking Treadmill
The Sunny Health and Fitness is a company that sells fitness equipment. The Sunny Health and Fitness SF-T1407M treadmill is a basic treadmill for people who like to walk. It has a manual incline and decline settings, an LCD display, and folding and transportation wheels. The treadmill runs on a 220-pound weight capacity. This treadmill offers a good cardio workout. It is easy to carry and can be folded up to save space. The machine also has an array of functions.
UREVO Foldable Treadmills for Home
The UREVO foldable and portable treadmill is designed for home use. It features a 2.5HP motor and a 16.5 inch wide tread belt. The treadmill can support up to 300 lbs of weight. Its compact design allows you to fold it into a small size and store it in limited spaces. The machines have 12 preset programs and a custom program. It also has an emergency stop button and automatic folding system for safety.
FYC 2 in 1 Under Desk Treadmill - 2.5 HP Folding Treadmill for Home
The FYC 2-in-1 Under Desk Treadmill is a breakthrough in fitness, combining the health benefits of an under desk treadmill with the versatility and portability of a folding treadmill. This 2-in-1 under desk treadmill features a 2.5 HP motor. It offers a quiet operation and folds for convenient storage. The machine also has a remote control monitoring and LED Display. It is ideal for walking and jogging.
Treadmill or Exercise Bike: What to Go For?
Your fitness goals and health condition will determine whether you should invest in a treadmill or exercise bike. These are both efficient machines that allow you to keep a tab on your physical fitness. Go for automatic treadmills if you have the space and money. They are of high intensity but come with controls to work as per your requirement.
In this conflict between treadmill and exercise bike, the exercise bike is a suitable choice for low-intensity workouts. As exercise bikes are comfortable and easy to use, they may be a better choice for seniors. BestViewsReviews rates and ranks the top-rated exercise bikes and treadmills. We also review outdoor bike accessories like bike helmets. Our reviews are based on maneuverability, build quality, control, and user satisfaction. Browse through our website to know your buying choices.
Stay up to date
Want to be the first one to know about the latest product reviews, subscribe now.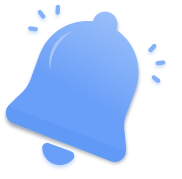 ---