When you are investing in something as essential as Furniture for your Patio, you will look at all aspects like comfort, style, price etc. but what you focus the most is on durability. Patio Furniture, unlike our usual furniture are subjected to different weather conditions as they are placed outdoors. Therefore, durability plays a very important role in determining whether they are worth the investment or not! Under such situations Metallic Furniture created of different metals, takes the front seat in withstanding harsh weather conditions. Take a look at our most popular and recommended section of Patio Furniture. trending the market for 2020.
What options do we have when it comes to buying a piece of Metallic Patio Furniture?
It's generally aluminium, steel and wrought iron! Let's discuss each one in detail to help you make an informed choice.
Stainless Steel Patio Furniture
Stainless steel is a good option for you while buying weight-bearing sofas, dining tables, and other sets. This material is durable and sturdy and prevents any dents or damage owing to its high density. The best part is that it is almost immune to any rust or corrosion. You can always add a powder coating to increase the resistance as it prone towards chipping and abraisons, especially if you live anywhere near the coasts. It can endure extreme temperatures and allows the furniture from overheating during sunny days.
If you have set your mind on Steel Patio Furniture, choose the one that has higher chromium content. Chromium provides extra resistance to atmospheric corrosion. Molybdenum will also be a good idea considering how it prevents red rust and lowers the surface pitting!
Any piece made from this material will not blow away with the winds or tip over. The silvery metallic finish makes it a suitable option for modern outdoor furniture. As expensive as it is, its worth all the money. Moreover, its easy to clean and shines bright in just seconds!
Aluminum Patio Furniture
The most popular choice in the case of metal furniture is Aluminium. Its lightweight, robust, durable and can be molded into almost any shape. Aluminum is comparatively affordable than steel or other metallic options. When it comes to unwanted rusts or low maintenance, Aluminium takes the first spot.
The addition of a polyester powder coating is highly recommended to add an extra layer of protection and beautiful colors. Although painted Aluminum Patio Furniture is available in the market, powder coating works better and fades less. Like any other metal, aluminum isn't very comfortable to sit on when the sun is shining bright. Throw in some cushions and colorful seat covers to keep it all comfy and cool.
Wrought Iron patio furniture
Iron can stay the same for hundreds of years if it is taken care of. Wrought iron is one of the heaviest metals, which makes it weigh down in terms of portability. While it lasts long, cleaning the iron frames and tabletops can be a difficult job. And how can we forget the ever-evolving relationship between iron and rust?
Fortunately, modern Wrought Iron Patio Furniture is built with some weather-resistant coatings to seal out moisture. This makes your iron furniture a perfect fit for your outdoor patio. In terms of price, wrought iron is the most affordable out of the three metals mentioned here. However, most of the wrought iron furniture is uncomfortable to sit and should have backrests and cushion seats for comfort.
To conclude, metals are strong but not the most comfortable option. So, pick something that comes with cushions and features ergonomically shaped seats. If you like something that doesn't include cushions, buy them separately.
Now that we know the good and the bad for each of the metal, invest in something that suits you and your space! For more on Patio Furniture read my other Blog "Patio Furniture and More".
Stay up to date
Want to be the first one to know about the latest product reviews, subscribe now.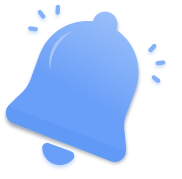 ---